Napster, Absolute Radio, AOL apps coming to Xbox Live
And Internet Explorer, but only for Gold subscribers.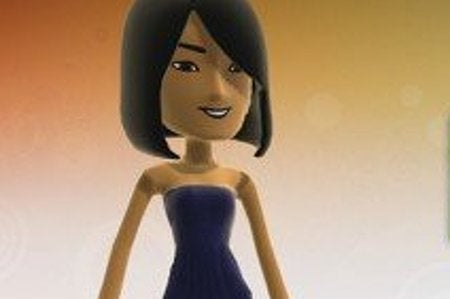 Microsoft has announced a fresh range of entertainment apps for Xbox 360 in the UK, including Napster, Absolute Radio and AOL On Network.
The new roster of entertainment brands varies from country to country - the full list lies below.
Internet Explorer for Xbox is also on the way, although only for Gold subscribers.
Xbox's entertainment offering will be bolstered further by Xbox SmartGlass and Xbox on Windows 8.
Xbox on Windows 8 will include four Xbox apps: Xbox Video, Xbox Music, Xbox Games and Xbox SmartGlass. These will allow you to access your entertainment library from your Windows 8 device, starting a movie or TV show on one and finishing it on another.
Absolute Radio -U.K.
Ameba TV - Canada, U.S.
BreakMedia - Australia, Canada, India, Ireland, Singapore, South Africa, U.K., U.S.
Comedy Central Stand Up - U.S.
Comoyo - Denmark, Norway, Sweden
Corus Entertainment's Franklin the Turtle - Canada
GameSpot TV - Australia, Canada, U.K., U.S.
Headweb - Denmark, Finland, Norway, Sweden
Indie Flix - U.S.
Machinima - All Xbox LIVE markets
Napster - Germany, U.K.
Nickelodeon - U.S.
Paramount Movies - U.S.
Picturebox - U.K.
Quickflix - Australia, New Zealand
Rakuten ShowTime - Japan
Revision3 - Canada, U.K., U.S.
Rhapsody - U.S.
RTL XL - Netherlands
Slacker Radio - Canada, U.S.
SnagFilms - U.S.
Terra (Sunday TV) - Brazil, Chile, Colombia, Mexico
The AOL On Network - Australia, Canada, Netherlands, U.K., U.S.
The Weather Channel - U.S.
The Whistle - U.S.
TOU.TV - Canada
TV3 - Spain
Twitch TV - U.S.
Univision - U.S.
Wuaki - Spain
Youzee - Spain