Namco Museum is coming to Switch next month with Pac-Man Vs.
Shigeru Miyamoto's long lost competitive arcade game finally sees a re-release.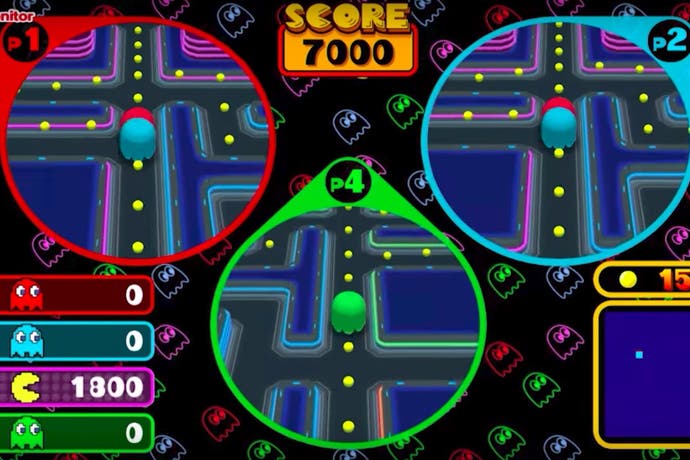 Namco Museum, the recently announced anthology of retro classics, will arrive on Switch 28th July in Europe and North America for €29.99 / $29.99.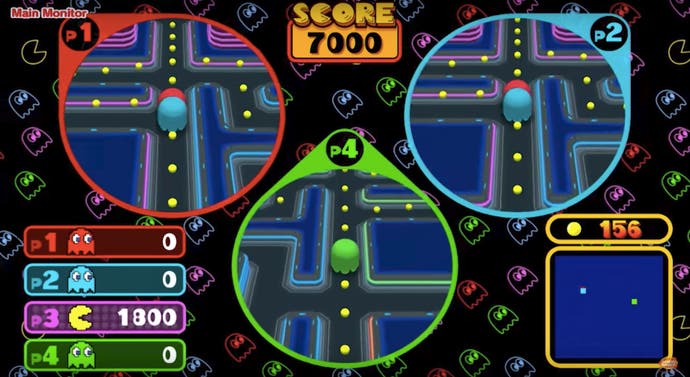 Better yet, it will contain one bonus game not previously announced: Pac-Man Vs.
Originally developed by Shigeru Miyamoto and original Pac-Man creator Toru Iwatani for the GameCube as a free bonus packaged with R: Racing in 2003, Pac-Man Vs. utilised the platform's GBA connectivity feature making it so one player could assume the role of Pac-Man on their handheld while the other three players hunted them as ghosts on the TV.
Until recently this curio had only ever been rereleased on the 2008 DS version of Namco Museum and on Japanese mobile phones.
The one downside to this mostly forgotten piece of history is that it will require two Switches if you want to play with four players.
The full line-up in Namco Museum for Switch includes:
Pac-Man Vs.
Pac-man
Dig Dug
Galaga
Galaga '88
The Tower of Druaga
Rolling Thunder
Rolling Thunder 2
SkyKid
Splatterhouse
Tank Force
Each game will feature an online ranking system along with Challenge Modes offering new ways to play these oldschool classics.