Another leak points to new Tony Hawk game arriving later this year
This time from punk band The Death Set.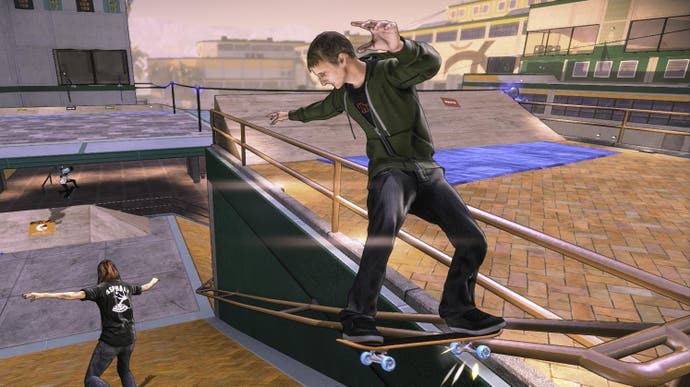 More unauthorised chatter on the internet, this time courtesy of punk band The Death Set, is pointing to the arrival of a new Tony Hawk game later this year.
Cast your mind back to late 2019, and you might remember a double-whammy of leaks suggesting a new Tony Hawk game was in the works.
Pro skateboarder Lizzie Armanto revealed she was involved in a new title during a chat with the Nine Club podcast, and reliable industry leaker Sabi shared word that a prototype remake of Tony Hawk's Pro Skater 1 and 2 had been doing the rounds internally at Activision.
Adding further fuel to that particular fire, punk band The Death Set announced on Facebook earlier today - in a post spotted by Twitter user TheNathanNS and since removed (presumably after polite requests or stern lawyer faces from Activision) - that it had "Just licensed 5 new songs to Tony Hawk 2020 game", and that fans would be "hearing this shit soon".
New Tony Hawk Pro Skater game inbound!

Keeping hopes low after the long, long row of abysmal games since Tony Hawk's RIDE.

But this also seems like a major NDA breach. pic.twitter.com/gGUiNZL6i8

— 𝔑𝔞𝔱𝔥𝔞𝔫 (@TheNathanNS) March 10, 2020
Despite mounting evidence, Activision has remained tight-lipped regarding a new Tony Hawk game for this or any other future year. However, it's been five years since the poorly received Tony Hawk's Pro Skater 5 released - Eurogamer called it a "glitch-ridden and seemingly unfinished...tragic swansong for Tony Hawk's video game career" - so a respectful revival for the much-loved franchise is long overdue.