Monaco dev's minimalist RTS Tooth and Tail sets September release date
Meat cute.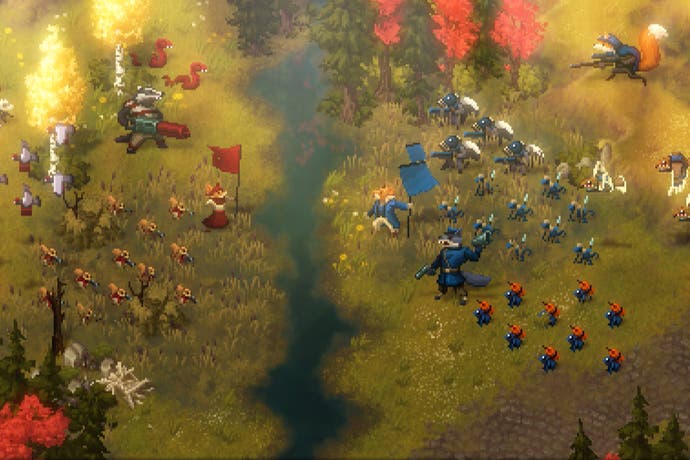 Monaco: What's Yours Is Mine developer Pocketwatch Games is releasing its next game, an animal-based RTS called Tooth and Tail, on 12th September for PS4, PC, Mac and Linux.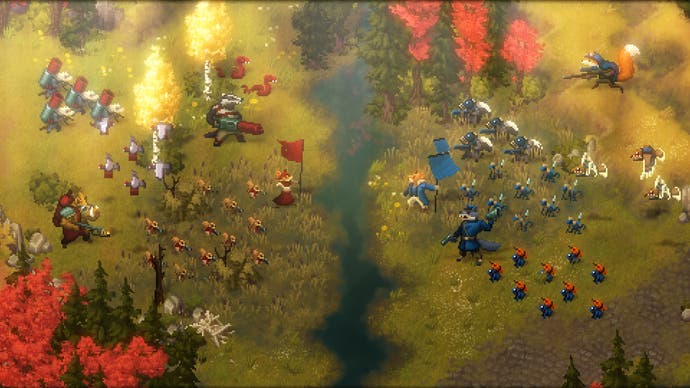 Described by the developer as "RTS distilled", Tooth and Tail's matches are expected to last a brisk 5-12 minutes, while its minimalist mechanics are designed from the ground up for gamepad support.
The full game will feature a single-player campaign, online competitive modes, splitscreen support, and more.
Furthermore, Tooth and Tail's maps will be procedurally-generated. "No two conflicts will be the same, forcing players to strategise rather than memorise," the developer said of its anthropomorphic RTS on its Steam page.
The paired down RTS lets players select which six units they'll want in their animal army as they build, expand, and seek out their rivals in this ongoing clash of the food chain wherein factions fight over who gets to eat who.
For more on Tooth and Tail, our resident strategy king Chris Bratt spoke to its designers Andy Schatz and Andy Nguyen at last year's GDC. He even made a 20-minute gameplay video about it wherein he called it "Starcraft meets Redwall". Just ignore the beginning bit where the developer says it's "definitely" going to come out in 2016.