Watch: 20 minutes of Tooth and Tail gameplay
A new RTS from the creators of Monaco.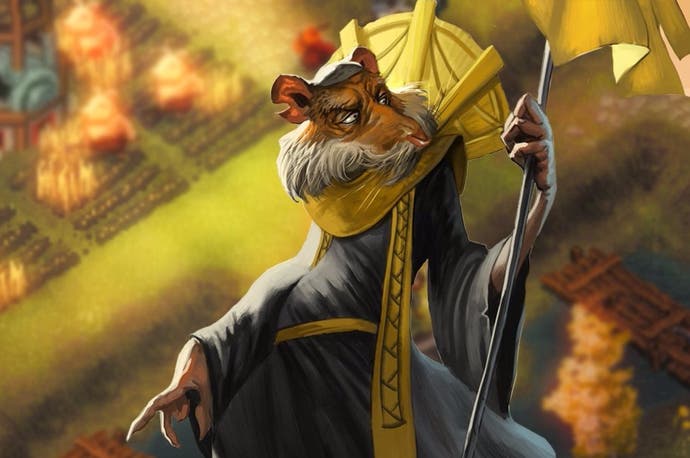 Tooth and Tail isn't shy about its inspirations. This is a game that hopes you'll see it as a more arcadey, controller-friendly equivalent to StarCraft 2, with shorter match times and significantly fewer Actions Per Minute required.
Pocketwatch Games, the creator of Monaco: What's Yours Is Mine, may have created something less intensive than Blizzard here, but it's clearly cut from the same cloth. You'll build farms, rather than mine minerals, and recruit owls that can sick up mouse paratroopers. rather than erm, broodmothers that spawn larvae. Listen, those comparisons will make a lot more sense if you just watch the video.
Join me below as I play the game with designers Andy Schatz and Andy Nguyen at last month's GDC.