Modern Warfare favourite for Christmas #1
Ladbrokes reckons it's a shoo-in.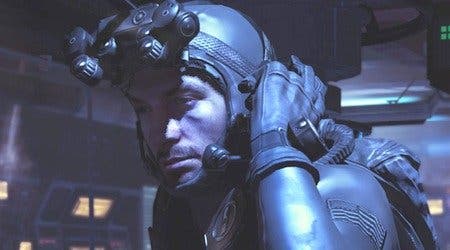 Call of Duty: Modern Warfare 3 is the overwhelming favourite to claim this year's UK Christmas number one spot, according to bookmakers Ladbrokes.
As reported by MCV, Activision's shooter currently has 1/12 odds of finishing first come Christmas week, followed by FIFA 12 at 9/1 and Assassin's Creed: Revelations at 20/1.
"Call of Duty looks nailed on to grab the top spot and the others look to be playing for second place only," commented Ladbrokes spokesman Alex Donohue.
"We've never known odds so short for a game to be number one at this early stage."
If Ladbrokes is correct, it'll be the third year in a row that a Call of Duty title has claimed the number one spot.
Here's the full list of contenders:
Call of Duty: Modern Warfare 3 - 1/12
FIFA 12 - 9/1
Assassin's Creed: Revelations - 20/1
Gears of War 3 - 25/1
Dark Souls - 40/1
Rage - 40/1
Battlefield 3 - 40/1
Dead Island - 50/1
Pro Evolution Soccer 2012 - 50/1
Mario Kart 7 - 50/1
The Adventures of Tintin - Secret of the Unicorn - 50/1
Uncharted 3: Drake's Deception - 66/1
Batman: Arkham City - 66/1
Halo: Anniversary Edition - 66/1
F1 2011 - 100/1
NBA 2K12 - 100/1
Mario & Sonic at the London 2012 Olympic Games - 100/1
Need for Speed: The Run - 100/1
Saints Row: The Third - 100/1
The Legend of Zelda: Skyward Sword - 100/1