Miyamoto: Nintendo's Year of Luigi continues until 18th March
Toad you it wasn't over.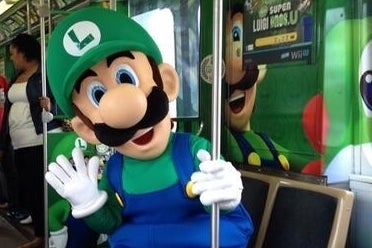 Nintendo will continue celebrating the Year of Luigi for one more month, the company has announced, before finally finishing festivities on 18th March.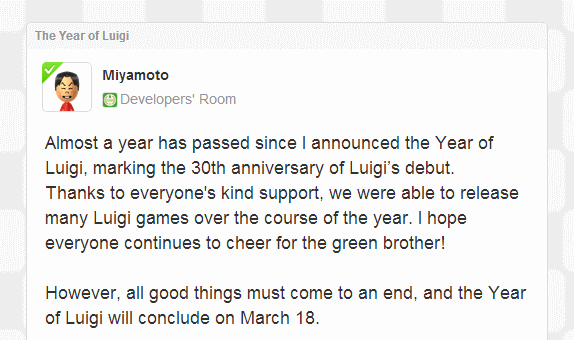 Shigeru Miyamoto announced the official end to the Year of Luigi in a Miiverse post earlier today, and thanked Nintendo fans for their support.
"Almost a year has passed since I announced the Year of Luigi, marking the 30th anniversary of Luigi's debut," he wrote. "Thanks to everyone's kind support, we were able to release many Luigi games over the course of the year. I hope everyone continues to cheer for the green brother!
"However, all good things must come to an end, and the Year of Luigi will conclude on March 18."
The Year of Luigi Miiverse community will be closed on that date, and the world will forever seem that little less green.
Nintendo's year of Luigi-themed celebrations actually began on 14th February last year, meaning that the celebration will have lasted a year and 32 days.
The company has yet to reveal what may come next - a year of Donkey Kong, perhaps, to tie into the launch of Tropical Freeze? A year of Metroid, and news of a new game? We can but hope.