Mistborn author collaborating on Mistborn RPG
For Mac, PC, PS3 and Xbox 360 in autumn 2013.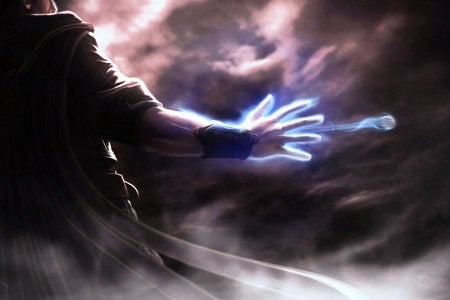 Author Brandon Sanderson has teamed up with developer Little Orbit to make a game to prequel his Mistborn fantasy trilogy of books.
Mistborn: Birthright will be released for Mac, PC, PS3 and Xbox 360 in fall/autumn 2013.
Brandon Sanderson helped with the story of iPad/iPhone game Infinity Blade 2, and wrote the accompanying Infinity Blade: Awakening book. He's also been employed by Robert Jordan's widow to finish the best selling Wheel of Time series of books.
Little Orbit's only been around for two years. The studio has so far pumped out iPhone/iPad adventure game Sherlock Holmes Mysteries, and DS/Wii haircutting game Busy Scissors.
Little Orbit captured the attention of Warner Bros., however, and with it a commission to convert DC Comics' animated series Young Justice into an action RPG for DS, PS3, Wii and Xbox 360.
Sanderson will write a new storyline for the Mistborn game, and set it hundreds of years before the events of the first book. You'll be Fendin 'Fiddle' Fathwell, "an arrogant young nobleman" who must master the universe's Allomancy magic to battle the evil forces threatening to wipe out his family. Allomancy involves ingesting burning flakes of metal in order to augment physical and mental abilities. Gaviscon will be of obvious benefit.
The Mistborn setting is apparently dark and Gothic. The world is dominated by a villain known as Lord Ruler.