Microsoft will now include a headset with Xbox One - report
UPDATE: Or not. Microsoft's UK distributor made a mistake.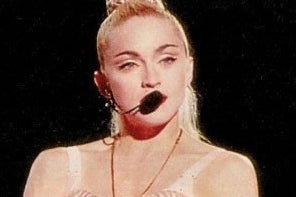 UPDATE: Microsoft's UK distributor Gem has told Videogamer that its product listing in this week's MCV magazine which claimed Xbox One would come with a headset was a mistake.
It gave no explanation for how the erroneous information was printed, however.
"[Xbox One] won't include the headset", a Gem spokesperson said.
Eurogamer has yet to hear officially from Microsoft or Gem on the matter.
ORIGINAL STORY: has reportedly made another change of policy for Xbox One - the console will now launch with a headset included. Today's news of the headset's inclusion with Xbox One comes from a revised product specification for the console, as posted by Electronic Theatre. This was revealed by Gem, the official UK distributor for Microsoft Studios and Xbox products, in the latest issue of MCV magazine.
Microsoft previously stated that customers would have to buy a headset separately from the £429 console, with the reasoning given that you could use the included Kinect sensor to chat instead.
Xbox One will not be compatible with Xbox 360 headsets, Microsoft has said, although the company later changed its mind on that, too, and said that it was working to develop some kind of adaptor.
Microsoft's apparent change of heart follows the company's earlier high-profile U-turn to drop its controversial DRM plans, a move which also saw the console become region-free.
We've asked for official confirmation of the change from Microsoft UK and Gem. We'll update when we hear back.