Microsoft unveils Xbox One indie developer self-publishing program
SpyParty dev praises initiative.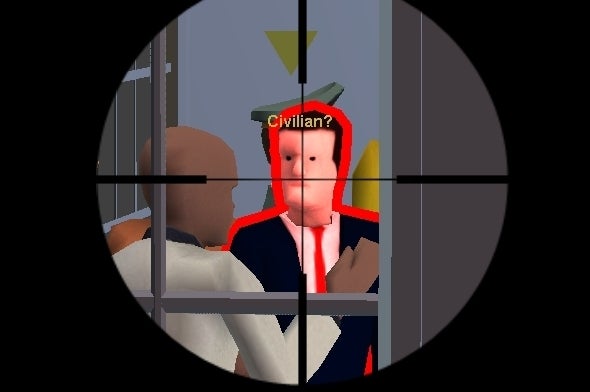 Microsoft has unveiled its Xbox One indie developer self-publishing program.
Microsoft said it met with more than 50 developers to learn what they wanted from a self-publishing program, and ID@Xbox, as it's known, is the result.
Under the new rules, each registered developer will receive two development kits at no cost, and developers will have access to the full power of the console, cloud services, Kinect and the Xbox Live toolset, which includes Xbox SmartGlass, multiplayer, Achievements and Gamerscore, among other things.
Applications to the ID@Xbox Program will be accepted from 20th August at www.xbox.com/id. If a developer is accepted, it will become a registered Xbox One developer.
Microsoft said this status will be granted "with priority" to independent game developers "who have a proven track record of shipping games on console, PC, mobile or tablet", suggesting Microsoft has stopped short of creating a true open platform in the vein of the App Store.
Crucially, there are no application fees, and as with Xbox 360, there are no fees for certification or title updates.
Developers will also benefit from a global support team, headed up by ID@Xbox director Chris Charla. Charla's brief is to maintain personal communication with developers. Community managers will provide quick responses to submissions, and a number of events are planned to explain how the process will work.
A chief concern among indie devs is how their games will be discovered by gamers who use the Xbox One.
Microsoft said all games are located together on the Xbox One Store, and "rich search scenarios" using voice through Kinect will enable easy discoverability.
Trending will showcase what friends and the community are playing, Recommendations will bring forward new games based on what you like to play, Spotlight showcases Editor Picks and, with the Xbox One's Game DVR and Upload feature, new games will be found as gamers capture and share videos. Developers will also be able to create special events out of Achievements and Challenges.
The initial phase of the program will begin this autumn, but longer term Microsoft plans to enable any Xbox One console to be used as a development kit for self-publishing purposes. "This means that any hobbyist with a great game idea can make it come to life on Xbox One," Microsoft said.
"We know Xbox fans will fall in love with the quality and diversity of games on our platform," Marc Whitten, Xbox Chief Product Officer, said. "We are committed to ID@Xbox and are fully invested in helping independent developers succeed on Xbox One."
Microsoft EMEA boss Phil Harrison added: "I am really looking forward to the diversity and creativity of games that will come to Xbox One through the ID@Xbox program. We've worked with the community of developers to craft a platform that helps creators self-publish on Xbox One - irrespective of their size or location."
One indie developer already convinced by Microsoft's new initiative is SpyParty creator Chris Hecker: "I'm really excited that Microsoft has listened to feedback from developers and created this program," he said.
"As an independent developer, I want SpyParty to be available to as many players as possible, and it feels like Microsoft is interested in not only removing roadblocks for indies to get their games on Xbox One, but they're also genuinely interested in finding ways to bring new and innovative indie games to their platform to help games reach their potential as an art and entertainment form."