Microsoft says Xbox Series X/S shortages likely to continue well into next year
Supply should catch up with demand from April.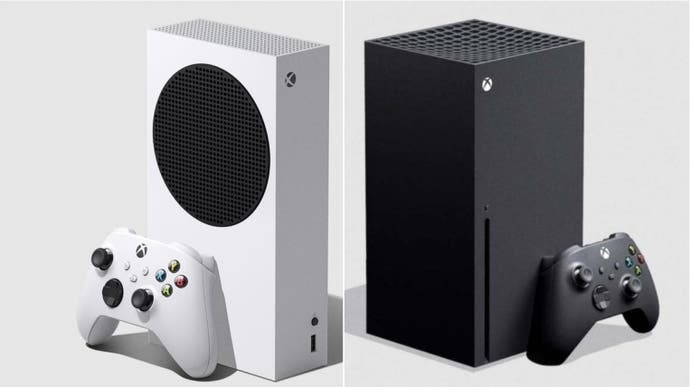 Xbox Series X/S' arrival last week marked Microsoft's biggest console launch ever, according to Xbox boss Phil Spencer, and stock for both machines is, as you might imagine, currently in short supply - a situation that Xbox's chief financial officer Tim Stuart has now suggested will likely continue into April next year at the earliest.
In response to query a regarding Microsoft's plans to meet demand for Xbox Series X/S, Stuart - speaking at the Jefferies Interactive Entertainment Virtual Conference (as spotted by IGN and transcribed by Seeking Alpha) - admitted, "I think we'll continue to see supply shortages as we head into the post-holiday quarter, so Microsoft's Q3, calendar Q1."
However, Stuart predicts Microsoft's supply chain will be going "full speed heading into kind of the pre-summer months", and that the second quarter of the year - Microsoft's Q4, between April and June 2021 - would be when "the supply profile [begins meeting] the demand profile".
"We'll have supply cranking over the next, what, 4, 5, 6 months," said Stuart, "And that's when I expect to see really that demand profile start to be met, which will be really, really great...I think we're going to start to see some real velocity kick up, which I'm really excited to see."
While Microsoft hasn't offered any indication of launch numbers for Xbox One X/S (and isn't likely to, according to Phil Spencer, given the company's success metrics are tied to users across PC, console, mobile, and the cloud these days), its claims of its biggest console launch ever last week can be somewhat quantified by the fact it managed to shift 1m Xbox Ones on release day back in 2013. That would make for an impressive start for Xbox Series X/S, which launched in 37 markets, compared to Xbox One's 13, and in the middle of a global pandemic.
"I think the people who want to pit us against Sony based on who sold the most consoles lose the context of what gaming is about today," Spencer told The Guardian last week, "There are 3 billion people who play games on the planet today, but maybe [only] 200 million households that have a video game console. In a way, the console space is becoming a smaller and smaller percentage of the overall gaming pie."