Xbox Series X/S was the biggest Xbox launch ever
Craigatulations.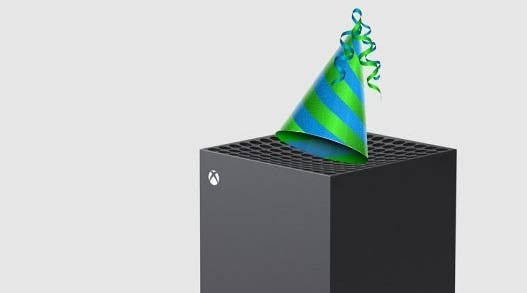 Microsoft has trumpeted the release of Xbox Series X and S as its biggest Xbox launch ever, though not provided any specific sales figures.
Xbox boss Phil Spencer broke the news on Twitter today, noting that "more Xbox consoles had been sold, in more countries, than ever before" and that many more were on the way.
Xbox Series X/S are sold out in many places, making this - like many console launches - simply a matter of how many console boxes Microsoft can inject into retailers to sell on launch day.
The mention of more countries this time around is also important. Xbox Series S/X arrived on the same day in 37 markets, compared to just 13 for the Xbox One.
Still, as video games analyst Daniel Ahmad points out, any total now the largest ever for Xbox means it was higher than the 1m units Microsoft managed at the Xbox One's launch - which is no mean feat in the middle of a pandemic.
Microsoft has not published console numbers for years - it says because its own metrics for success are tied to users across PC, console, mobile and the cloud, and not because PlayStation is ahead.
Don't expect sales numbers any time in the future either - even if Xbox overtakes PlayStation this generation.
"I can promise you that I won't do that," Spencer told The Guardian just yesterday. "In the last year we've had Google and Amazon and now Facebook announcing they're coming into our gaming space. I'm not gonna go compete with their numbers based on how many Xbox Series X I've sold. [Google] is never gonna talk about how many Chromecast Pros they sold. They're gonna talk about how many players they have.
"I think the people who want to pit us against Sony based on who sold the most consoles lose the context of what gaming is about today. There are 3 billion people who play games on the planet today, but maybe [only] 200 million households that have a video game console. In a way, the console space is becoming a smaller and smaller percentage of the overall gaming pie."
Anyway, congrats on the launch, Xbox. Next up, PlayStation!