Microsoft reward scheme gives you 17p on your birthday
UPDATE: A list of the top ten 20 Microsoft Point items you can buy!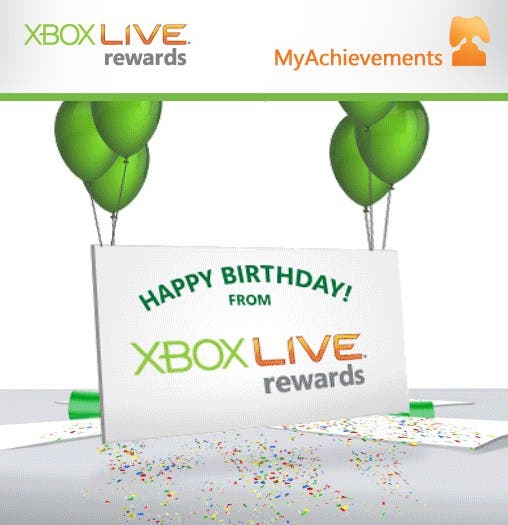 Xbox Live Rewards is now gifting gamers 20 Microsoft Points on their birthday. That equates to about 17p ($0.25).
The new MyAchievements feature also gives you up to two per cent back on Xbox Live Marketplace purchases if you have a high enough Gamerscore.
"Happy Birthday Month!" begins the mass email addressed to lucky folk whose birthdays are in October (posted online by NeoGAF).
"Congratulations! This month you'll be a year wiser. But what's a birthday without a sweet surprise? Try this: Enjoy 20 Microsoft Points as our gift to you.
"Use it toward anything you wish in the Xbox Live Marketplace. Your birthday Microsoft Points will be automatically deposited into your Xbox Live account by the 15th of the month."
After four years, 20 Microsoft Points will earn you enough to buy an 80 Point indie game or a hat for your avatar.
UPDATE: Impatient to spend 20 Microsoft Points? We've compiled a list of the top ten items on the Xbox Marketplace worth exactly that amount. In no particular order: