Microsoft is having a good time on Steam right now
Grounded! Microsoft Flight Simulator! Sea of Thieves! More!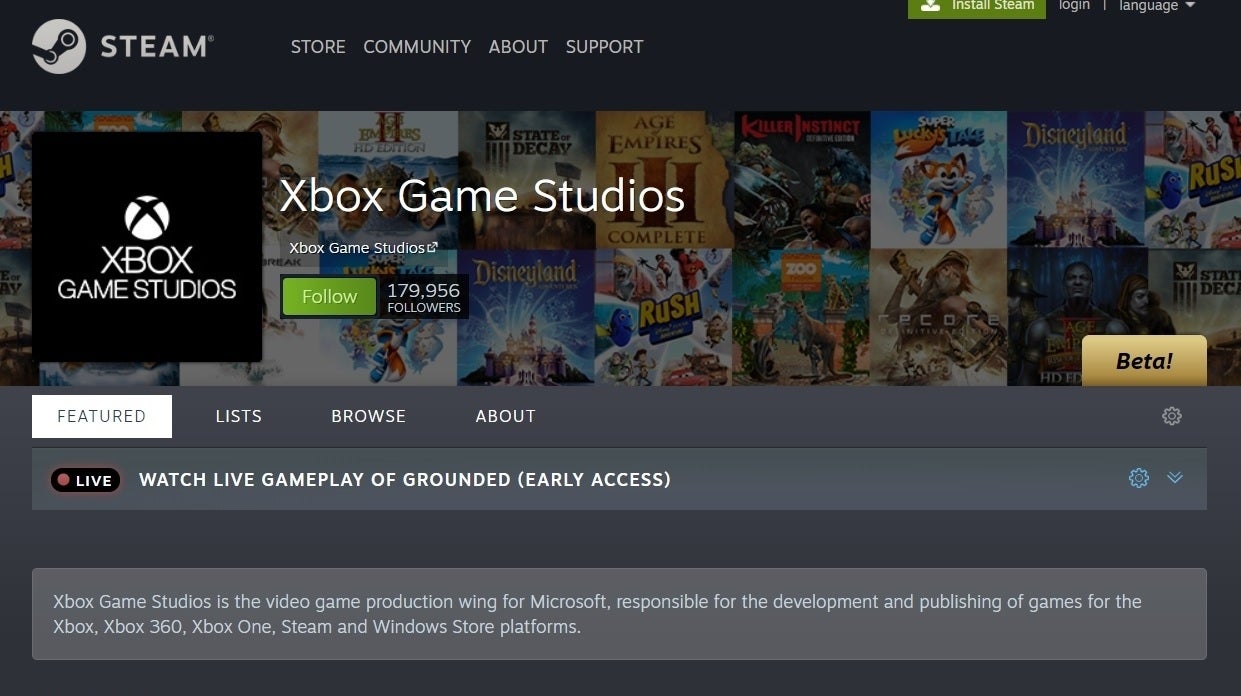 Microsoft is having a good time on Steam right now, with a number of its game in the top-sellers list.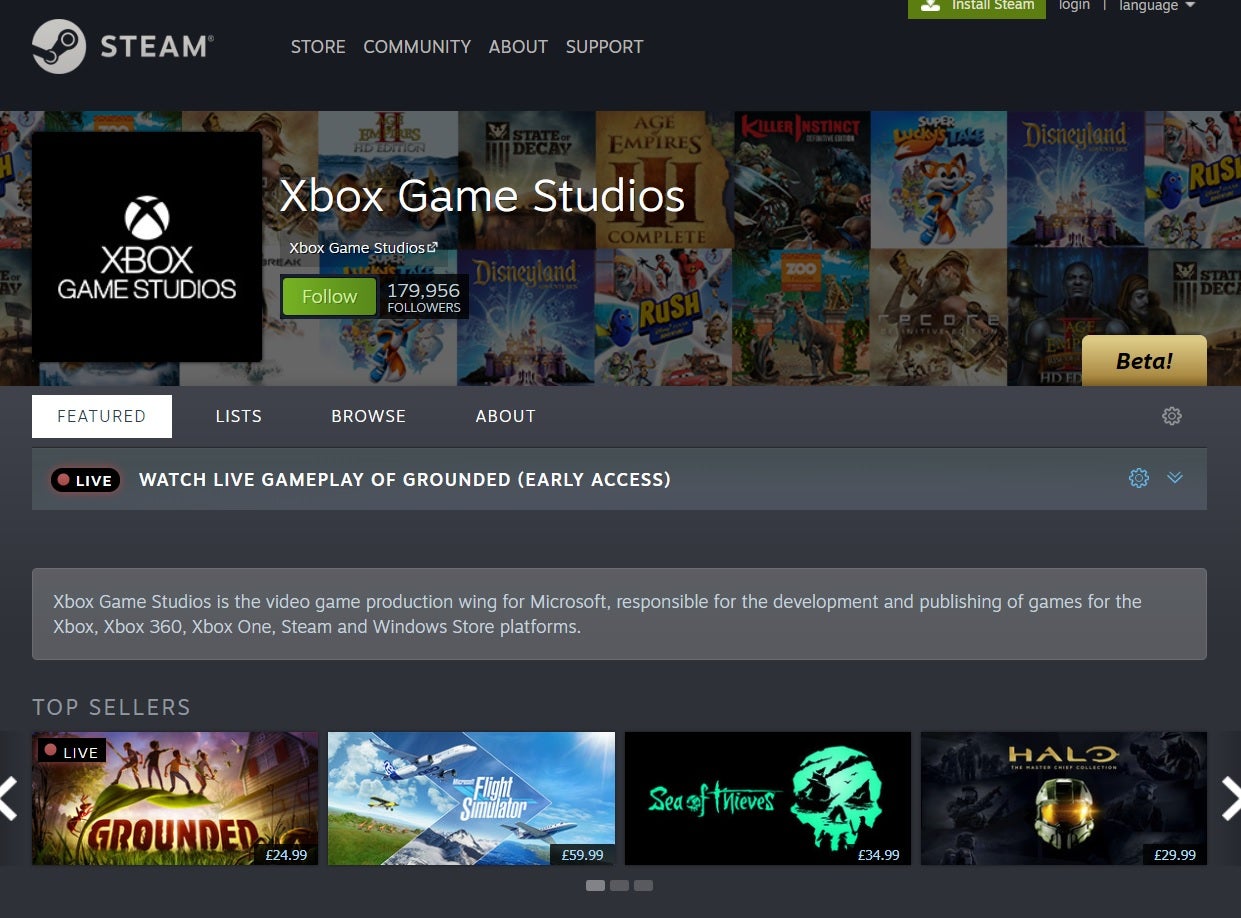 Obsidian's Grounded is in fact the top-selling game on Steam's platform - at the time of this article's publication. Perhaps that isn't surprising given the game has seen over one million players in the first 48 hours of release.
The second top-selling game on Steam is another Microsoft game - this one not yet out. Microsoft Flight Simulator, which Martin is currently into in a very big way, is currently flying high on Steam.
There's more: Halo: The Master Chief Collection, recently buoyed by the release of Halo 3 on PC for the first time, is in the top 10 best-selling games on Steam list. Rare's wonderful Sea of Thieves isn't far behind.
There are plenty of people playing Microsoft games on Steam, too. Both Sea of Thieves and Grounded are in Steam's top 100 games by current player count list. Age of Empires 2: Definitive Edition is also in there.
It's a far cry from the days when Microsoft pushed its much-maligned Windows Store as the exclusive preserve of its PC gaming efforts. And it's perhaps surprising to find Microsoft games doing so well in the Steam charts, given their availability on subscription service Xbox Game Pass. Grounded is £24.99 on Steam. Microsoft Flight simulator is £59.99. Xbox Game Pass, which gets you all Microsoft-published games on day one, costs £7.99 a month.
Looking ahead, Halo Infinite on PC is also set for Steam, as is Battletoads. The Master Chief Collection will see the release of Halo 4 and Halo 3: ODST soon, and I imagine Microsoft Flight Simulator is going to be a monster hit on Steam when it comes out, too.
This all ties in with the idea that Xbox is pushing more than the Series X console. As Oli argued following Microsoft's Xbox Series X reveal event, Microsoft's message is as much about selling Xbox Game Pass as it is selling its new console - perhaps more so. Well, even away from the console and Xbox Game Pass debate, it looks like Microsoft is already enjoying success on Steam.