Metroid Dread is finally real, out October
Primed for launch.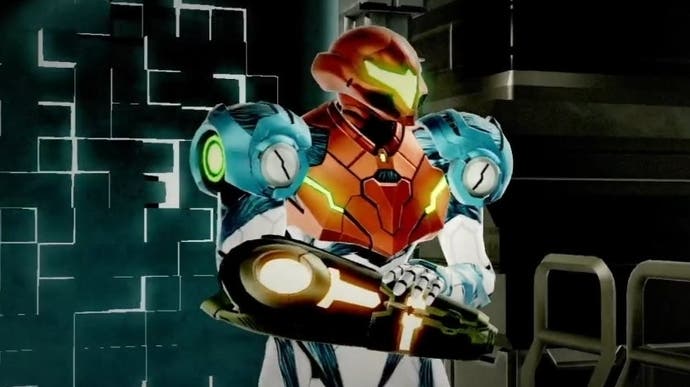 Metroid Dread, the sequel to Metroid Fusion, has a long, long history of being vapourware. But now, after almost 20 years, it is real. Really.
Nintendo has just announced Metroid Dread will launch for Switch on 8th October. A subsequent Nintendo Treehouse presentation confirmed it was being developed by Nintendo and Metroid: Samus Returns studio MercurySteam.
Footage revealed during today's E3 Direct showed Samus being chased by a robot through various side-scrolling 2D environments. (Of course, both Samus and the robot, EMMI, are also being turned into new amiibo, alongside a Metroid Dread Special Edition)
Intriguingly, Metroid Dread was first referenced on screen as "Metroid 5", suggesting its placing on the series' timeline later than other instalments.
Metroid Dread's website confirms as such, and states it will mark "the end of the story arc focusing on the strange, interconnected fates of Samus Aran and the Metroids, which began all the way back in the first Metroid game for the Nintendo Entertainment System".
Metroid Prime 4 was also mentioned - briefly - just to state it was still in development. Now it can take Metroid Dread's place as vapourware!