Metro: Last Light and Company of Heroes 2 due in March
South Park: The Stick of Truth pushed back to Q2 2013.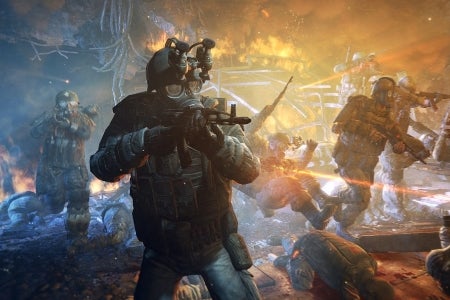 THQ announced delays of several of its most anticipated titles in its latest quarterly financial report.
Both Metro: Last Light and Company of Heroes 2 are now slated for March. At one point both were due this year, but neither had confirmed dates since the initial delay, and according to the report, March is "later than initially planned."
THQ's President and former Naughty Dog co-founder Jason Rubin said, "Giving both of these titles time to reach their full potential is the right thing to do for the products.
Rubin further explained, "Our fourth quarter releases are the first titles that I have had the ability to materially impact, and experience told me that the games needed additional development time to be market-ready."
South Park: The Stick of Truth was likewise pushed back from its 5th March release to sometime in "early fiscal 2014," which translates to Q2 2013.
"We have been working closely with the co-creators of South Park, Matt Stone and Trey Parker, to make sure all of the game's content performs to the high standards of the TV show, and this takes time," said Rubin. "THQ is committed to giving gamers no less than the rich South Park game they have been waiting for and deserve."
THQ's biggest release this quarter, Darksiders 2, only shipped 1.4 million copies. Note that's shipped, not sold. This was "below expectations," said THQ CEO Brian Farrell during an investor's call.
The troubled publisher's GAAP net sales for the quarter were $107.4 million, a fair bit down from $146.0 million for the same period last year. However, it's net loss was only $21.0 million compared to last year's, $92.4 million, so it's not all bad.
THQ has recently hired Centerview Partners LLC to explore "strategic and financing alternatives" to raising additional funding while its biggest releases are postponed. Unfortunately, THQ has remained mum on these developments for the time being and has suspended its net sales and earnings guidance as well as its previous guidance for fiscal 2013.