Metrico is getting a PS4 remake with Metrico+
Offers alternate stages, revamped puzzles and a new storyline.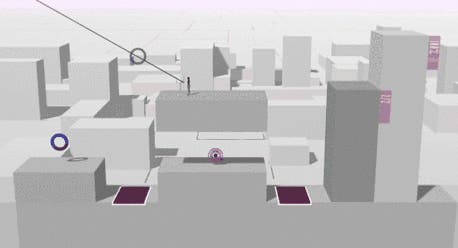 Vita infographic-based puzzle-platformer Metrico is getting a complete remake on PS4 with Metrico+, developer Digital Dreams has announced.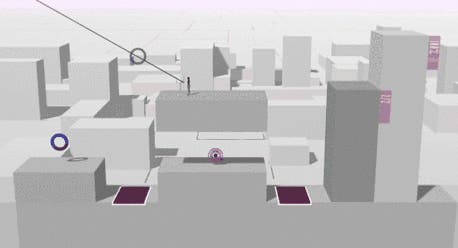 This isn't just an HD remaster either, but an entirely new game that recycles some content from the original Metrico.
Due in Q1 2016, Metrico+ will offer two completely different worlds in its endgame as the original release utilised gimmicks specific to the Vita, while this remake will do the same for the PS4/DualShock 4.
"We went back to the drawing board and came up with a whole bunch of different mechanics, each one more crazy than the other," level designer Roy van de Mortel teased on the PlayStation Blog. "Prototyping these took quite some time but we had a lot of fun doing so. Ultimately it's the type of creative work in game development that has a lot impact on the final product."
Based on feedback for the first Metrico, Digital Dreams has tweaked the pacing, revamped the visuals, created all new animations, and altered the game's adaptive music system "to be less annoying to players getting stuck longer than usual."
The developer noted that it would it would like to offer a discount on Metrico+ to those who own the original game, but it hasn't sorted the details on how that will work just yet. "All I can say now is that we're looking into this," Mortel said. "Metrico+ is essentially a new game with a similar title, but with two entirely new worlds with lots of new challenging puzzles, completely revamped graphics, a new storyline, different trophies, and lots of other new features.
"That being said, a bunch of the original puzzles are still in place in some shape or form so we wouldn't feel entirely comfortable charging full price again either. We'll know more in the not so distant future."
Eurogamer contributor Dan Starkey rather liked Metrico upon its release in 2014. "Metrico works because its visuals are so closely tied with how the game is played," he said in his Metrico review. "All of the game's ideas respond to each other much like its own delightful infographics, creating a short and beautiful puzzler that feels like a wholly self-contained piece."