Intriguing indie Metrico gets a PlayStation Vita release date
Gameplay trailer shows Input Morphing mechanic in action.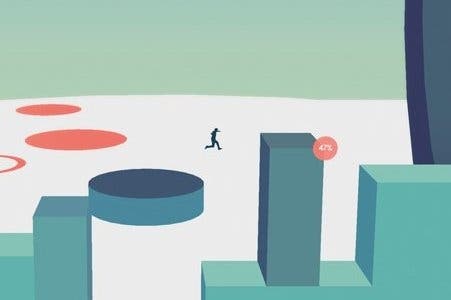 Oddball PlayStation Vita platformer Metrico will be released on 6th August, developer Digital Dreams has confirmed.
Metrico mixes moody synth music with a dynamic environment that morphs as you progress.
Set in a world made up of bar graph-style blocks and pie chart platforms, elements shift according to the inputs you use to progress.
A button prompt to make you jump might, for example, also make a platform move further away - meaning you'll need to employ some puzzle solving to progress.
Take a look at the new gameplay footage below, originally posted to the EU PlayStation blog. Also included is a new track from the game's composer Palmbomen, who previously contributed music to Grand Theft Auto 5.