MercurySteam's Raiders of the Broken Planet goes free-to-play next month
And changes its name to Spacelords.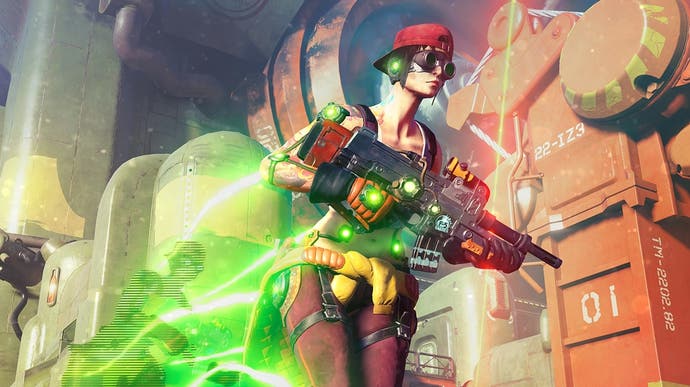 MercurySteam has announced that its 4-vs-1 "shooter-brawler" Raiders of the Broken Planet will become free-to-play next month, and will receive a new name in the process.
All of this will happen on August 23rd, when Raiders of the Broken Planet will officially be reborn under the slightly less enigmatic moniker of Spacelords.
Raiders of the Broken Planet launched in August last year on PC, Xbox One, and PS4, with a pricing model that charged £9.99 per multi-mission campaign - three of which (Alien Myths, Wardog Fury, and Hades Betrayal) have been released so far. The idea, director Enric Álvarez explained as part of today's announcement, was that this price point "would open it up to a large number of users". However, this "didn't work as we planned".
"Our vision is to see our game enjoyed by millions of users for years to come and putting all of the game's rich content into their hands for free is the way to realize it," said Álvarez of Raiders of the Broken Planet's change in direction. "We've answered our community and hope this removal of any payment barriers will build our devoted community further".
The newly monikered Spacelords will receive a fourth campaign - Council Apocalypse - on August 23rd, coinciding with its free-to-play overhaul. Council Apocalypse completes the game's first story arc, and includes four new missions and a new recruitable character in the form of the "cold and calculating" Valeria.
MercurySteam notes that it will be providing "exclusive, top-quality game content" to those players that have previously paid for one or more campaigns, and that it will have more information on this "in the coming days".