MechWarrior Online mechs $5 million before even coming out
Rise of the machines.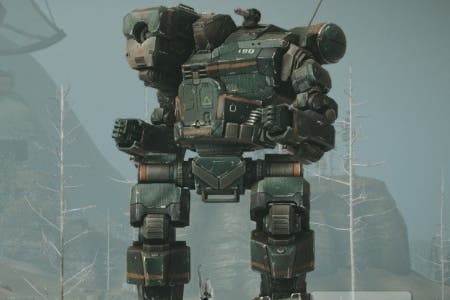 MechWarrior Online grossed over $5 million in sales despite the fact that the game isn't even out yet.
Instead this was achieved through pre-orders as part of the MechWarrior Online Founder's Program that started in July and concluded on 14th October. The program allowed players to pre-order the game in three tiers priced at $30, $60 and $90 to unlock different amounts of in-game currency and mechs for the game upon its launch.
To put this in perspective, Project Eternity was the most successful Kickstarter ever and even it only made about $4.13 million after Paypal donations.
"The program was a categorical success and we couldn't be happier with the sales and important player feedback we've received," said Russ Bullock, president of MechWarrior Online developer Piranha Games.
Infinite Game Publishing's president Kelly Zmak added, "The tremendous success of the MechWarrior Online Founder's Program demonstrates how passionate the fans are for the MechWarrior franchise and reflect our management team understanding the rapidly changing online game industry, the fastest-growing sector of digital entertainment."
MechWarrior Online's open beta was delayed from its scheduled launch date of yesterday, but Infinite Game said it will be up "soon."