Mass Effect 3 DLC coming to Final Fantasy 13-2
UPDATE: First screenshot revealed.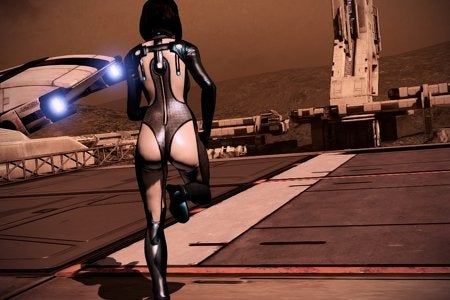 UPDATE: The new Mass Effect 3 Final Fantasy 13-2 costumes will launch 27th March 27, priced 240 Microsoft Points, according to Andriasang.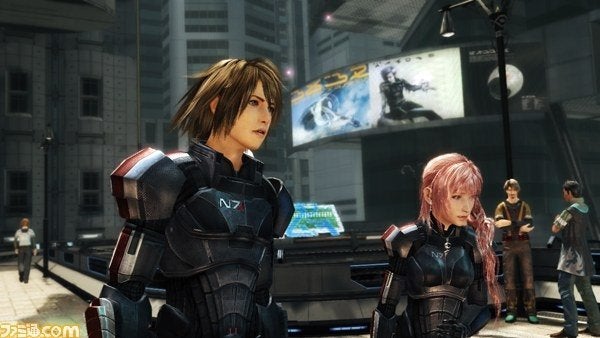 ORIGINAL STORY: Fresh DLC for Final Fantasy 13-2 will feature costumes from Mass Effect 3, developer Square Enix has revealed.
Final Fantasy 13-2 heroes Serah and Noel will both recieve new outfits themed around BioWare's space opera finale, Famitsu reports (via Andriasang).
How is such a crossover possible? The heroes recieve them by entering the HistoriaCrux for a trip far into the future, of course.
Pictures of the new wardrobe items lie below.
The pack follows the previously announced Assassin's Creed: Revelations crossover, which adds Ezio's Constantinople costume for Noel.