Majora's Mask 3D adds fishing, alters a boss fight
"We didn't make the game easier."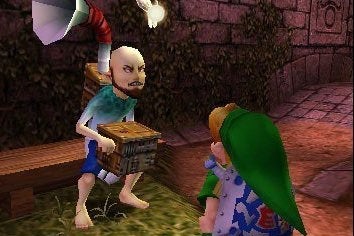 The Legend of Zelda: Majora's Mask 3D, the 3DS remake of the boldly experimental N64 title, will add fishing.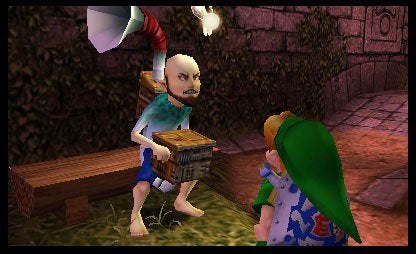 Director Eiji Aonuma, whose first Zelda game as director was Majora's Mask, confirmed this new addition in an interview with Famitsu (via Siliconera).
"You'll get to fish! Although... it makes you wonder whether you'll have that free time to fish in the world of Majora's Mask," the director joked. "So we've added fishing ponds. Two of them, too. There might be something monstrous you could fish out, so please look forward to it."
As far as other changes go, Aonuma was stalwart in confirming that the difficulty won't be toned down, though he'd like certain base mechanics to be more intuitive. "We didn't make the game easier," he explained. "There aren't any extra hints thrown at you when you're not sure what to do, but there are all kinds of other mechanisms in the system that I think you'll notice."
One potentially controversial move is that a boss fight has been altered.
"A boss fight has been changed," Aonuma said. "Upon trying a boss fight on the original version for the first time in a while after playing the remake, it's like, 'how do I beat this guy again?' It's that type of content."
Elsewhere in the interview Aonuma said that he was hesitant to make a Majora's Mask remake following the success of Ocarina of Time 3D, because he was worried that the project would be rushed. That's why it took so long to be announced (despite Nintendo repeatedly hinting at it), as he wanted to ensure that care would be taken to deliver the definitive edition of the haunting classic.
Other changes like touch-screen implementation will be explained further as the remake nears release. For now, anyone want to speculate what that boss change could be? I always found the third dungeon boss to be rather cumbersome to face, whereas Goht is a personal fave. What say you, Majora's Mask fans?