Madden NFL 21 will not include Washington's previous NFL team name and branding, says EA
"We are quickly working to update Madden NFL 21 to feature a generic Washington team."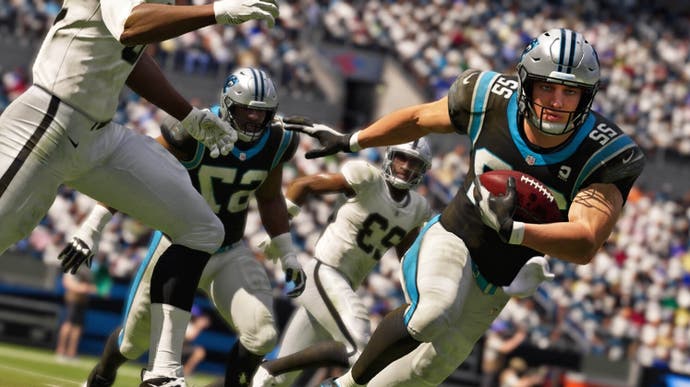 Madden NFL 21 developer, Electronic Arts, has confirmed that the upcoming game will reflect Washington's recent decision to rebrand its American football team.
In a statement to our pals at US Gamer, EA said: "We are pleased to see Washington's decision to change their team name and visual identity," said the spokesperson. "We are quickly working to update Madden NFL 21 to feature a generic Washington team, while we await final word on the updated team name and logo design."
The statement went on to warn players that as the game is about to be finalised and Washington has yet to confirm its new identity, they may "continue to see some outdated Washington references in other areas of the game at launch" and players purchasing a physical copy will still need to apply a patch to see the Washington changes in-game.
The developer also confirmed that the updates won't merely be cosmetic, but "will include audio and commentary updates, motion graphics and presentation, stadium art, environments, crowd gear and signage, and uniforms" according to US Gamer.
Madden NFL 21 - which stars NFL MVP and Baltimore Ravens Quarterback Lamar Jackson on the cover - is scheduled to release on 28th August, 2020, for PC via Steam and Origin, PS4 and Xbox One, as well as offering a free upgrade for next-gen systems, too, once they release later this year.
In related news, EA recently announced Madden NFL 21 would be the first game in the series on Steam after the developer/publisher's recently rekindled partnership with Valve. This year EA has launched a number of its games on Steam, including the Command & Conquer remaster as well as Battlefield and Dragon Age games. It seems EA is going all-in on Valve's platform after once insisting on PC exclusivity on its own platform, Origin.