EA's Madden NFL 21 is the first game in the series on Steam
FIFA 21 next?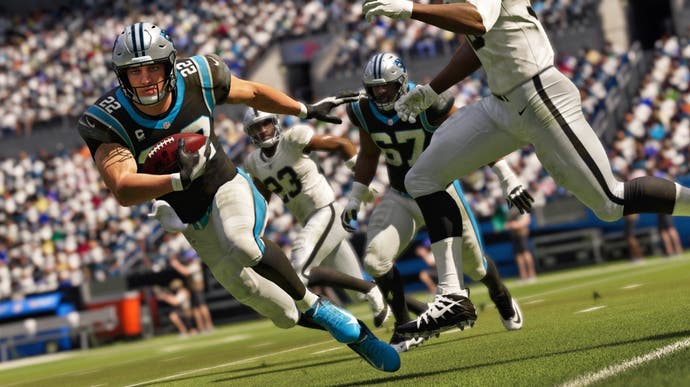 EA has announced Madden NFL 21 is the first game in the series on Steam - and surely FIFA 21 will follow.
Madden NFL 21, which stars NFL MVP and Baltimore Ravens Quarterback Lamar Jackson on the cover, launches worldwide on 28th August 2020 for PlayStation 4, Xbox One and PC via Origin and Steam.
This year EA has launched a number of its games on Steam, including the Command & Conquer remaster as well as Battlefield and Dragon Age games. It seems EA is going all in on Valve's platform after once insisting on PC exclusivity on its own platform, Origin.
Meanwhile, Madden 21 debuts on Google Stadia "this winter", and is coming to PlayStation 5 and Xbox Series X. EA Sports said it's offering "Dual Entitlement", which means those who buy Madden 21 on a current-gen console can upgrade to the next-gen console for free. This offer lasts all the way through the Madden 21 season, up to the release of Madden 22.
There are some restrictions. Physical discs cannot currently be used to upgrade to disc-less consoles, for example. Sony has announced a disc-less version of the PS5, and Microsoft is reportedly working on a new disc-less Xbox.