Loop Hero's first big update lets you save on the go
Escape button.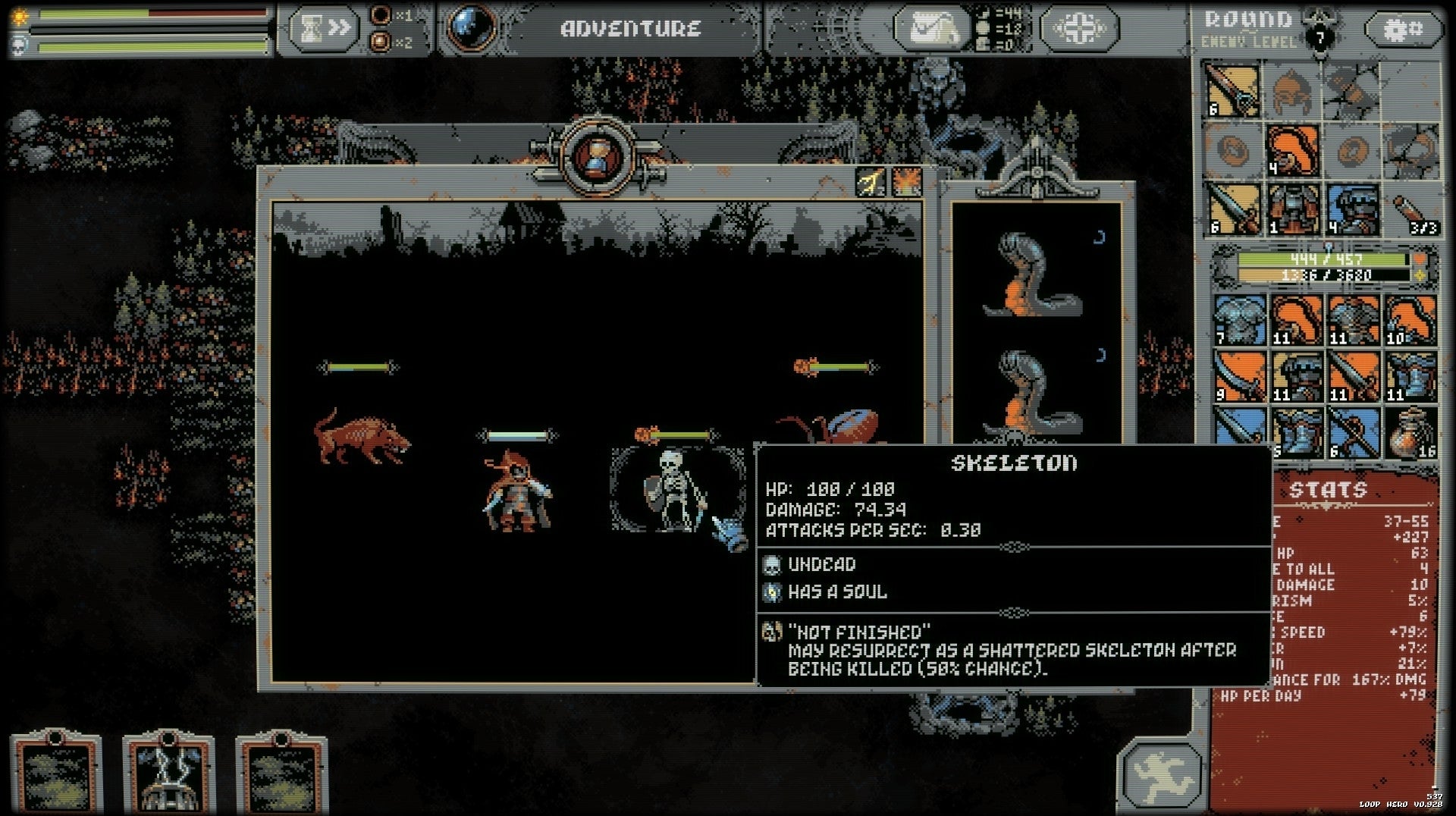 Loop Hero's first big update has been revealed, and it adds some cool new features.
As part of this update, the wonderful endless role-playing game gets a save on the go feature. This lets you save and exit the game in the middle of an expedition, preserving your progress.
Loop Hero's expeditions can go on for quite a while, so being able to save on the go is welcome.
Elsewhere, the update adds a new perks deck option, which locks boss perks so they don't drop in the expedition perk pool.
Other tweaks include being able to escape during battles with 30 percent of your resources, speeding up the game by 4x expedition speed and 2.5x battle speed, and an improvement to inventory management that lets you lock items by right-clicking on them. Decks can now be switched in the cards, supplies and perks menus.
There are three new tiles and two new enemies added to the game. Developer Four Quarters said it wants players to discover these for themselves.
Loop Hero went on sale in March and now has over 800,000 players. Check out Donlan's impressions here.