London Philharmonic Orchestra returns to take on Skyrim, Final Fantasy 7, Mass Effect 3, more
Download Halo track for free.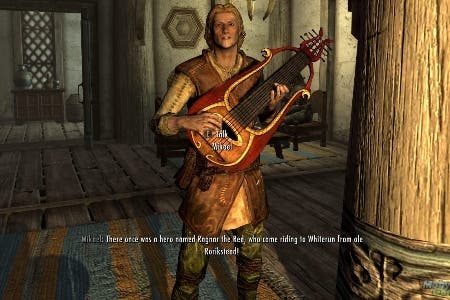 The London Philharmonic Orchestra has again blown its trumpet at music from some of the biggest games ever.
Their album, called The Greatest Video Game Music 2, launches on 6th November and includes 17 orchestrations. It's the sequel to the best-selling video game album of all time, 2011's appropriately name The Greatest Video Game Music, which shifted nearly 100,000 copies.
The track list in full:
Assassin's Creed: Revelations - Main Theme
The Elder Scrolls V: Skyrim - Far Horizons
The Legend of Zelda: Wind Waker - Dragon Roost Island
Final Fantasy VII - One-Winged Angel
Mass Effect 3 - A Future for the Krogan/An End Once And For All
Halo - Never Forget/Peril
Sonic the Hedgehog - A Symphonic Suite
Chrono Trigger - Main Theme
Luigi's Mansion - Main Theme
Kingdom Hearts - Fate of the Unknown
Super Metroid - A Symphonic Poem
Diablo III - Overture
Batman: Arkham City - Main Theme
Deus Ex: Human Revolution - Icarus Main Theme
Fez - Adventure
Portal - Still Alive
Little Big Planet - Orb Of Dreamers (The Cosmic Imagisphere)
You can listen to a few of the tracks on YouTube now, and download the Halo track Never Forget/Peril for free.