LittleBigPlanet 3 in development at Sonic Racing dev Sumo Digital - report
A whole new world.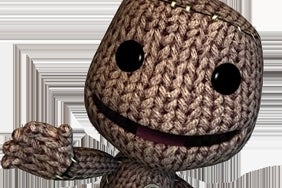 LittleBigPlanet 3 is in development at Sonic & Sega All-Stars Racing studio Sumo Digital, a new report suggests.
Sumo was offered the iconic PlayStation franchise by Sony and series creator Media Molecule, VG247 reported.
There's no mention of LittleBigPlanet 3 being developed as a next-generation game.
It wouldn't be the first time LittleBigPlanet has been handed to another studio, and Sumo previously worked on LittleBigPlanet Vita's cross-controller support.
Most recently, Sleeping Dogs developer United Front Games built LittleBigPlanet Karting.
Media Molecule is busy creating papercraft adventure Tearaway for PlayStation Vita. It's not hard to imagine the studio beavering away on something for PlayStation 4, either.
Eurogamer has contacted Sumo Digital for comment.