Limited ammo FPS roguelike Heavy Bullets hits Steam Early Access
This reload time is exhilarating.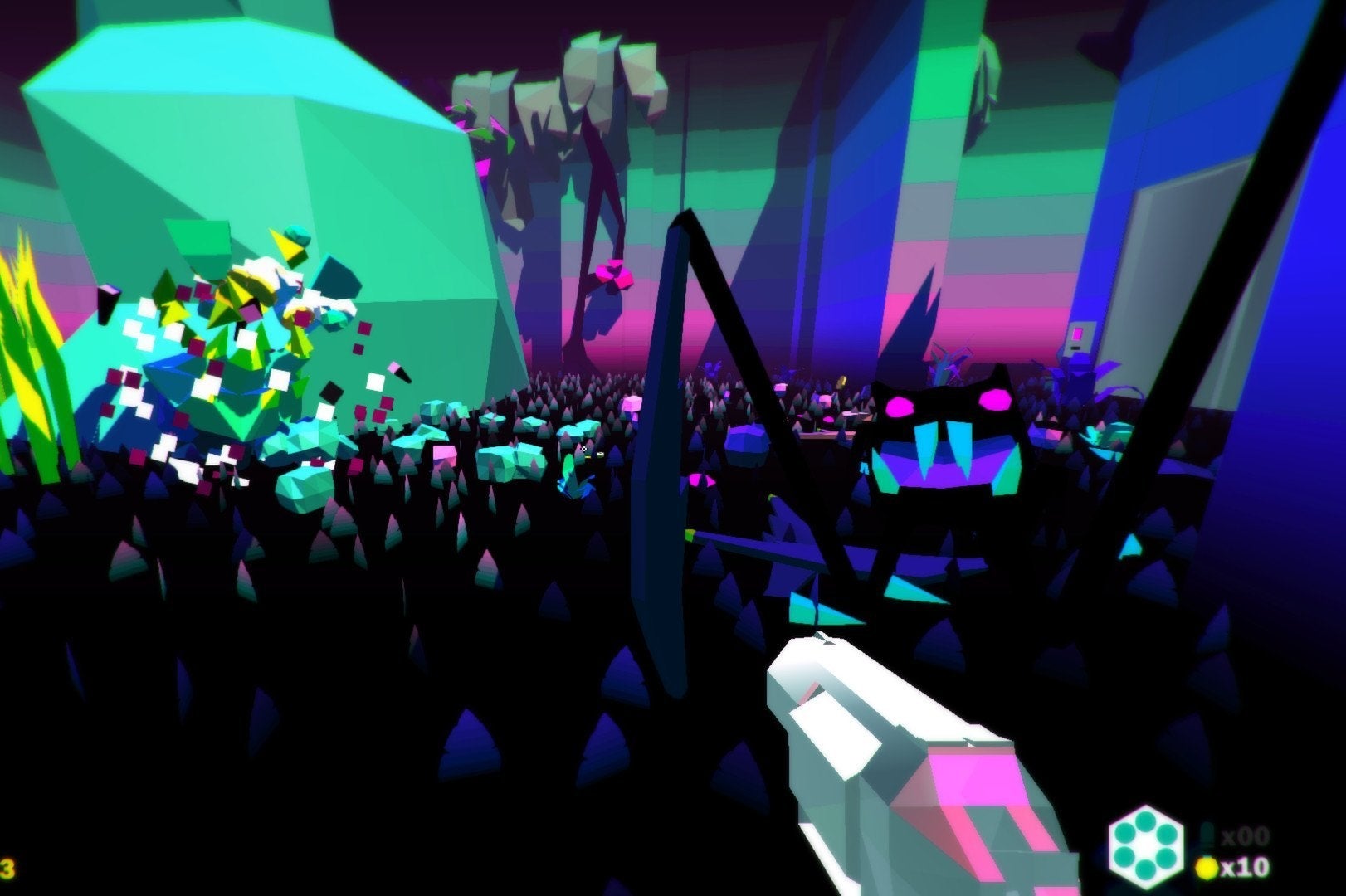 Hotline Miami publisher Devolver Digital's latest Early Access offering, Heavy Bullets, looks to be a surreal game with a realistic limitation: your gun can only hold six bullets.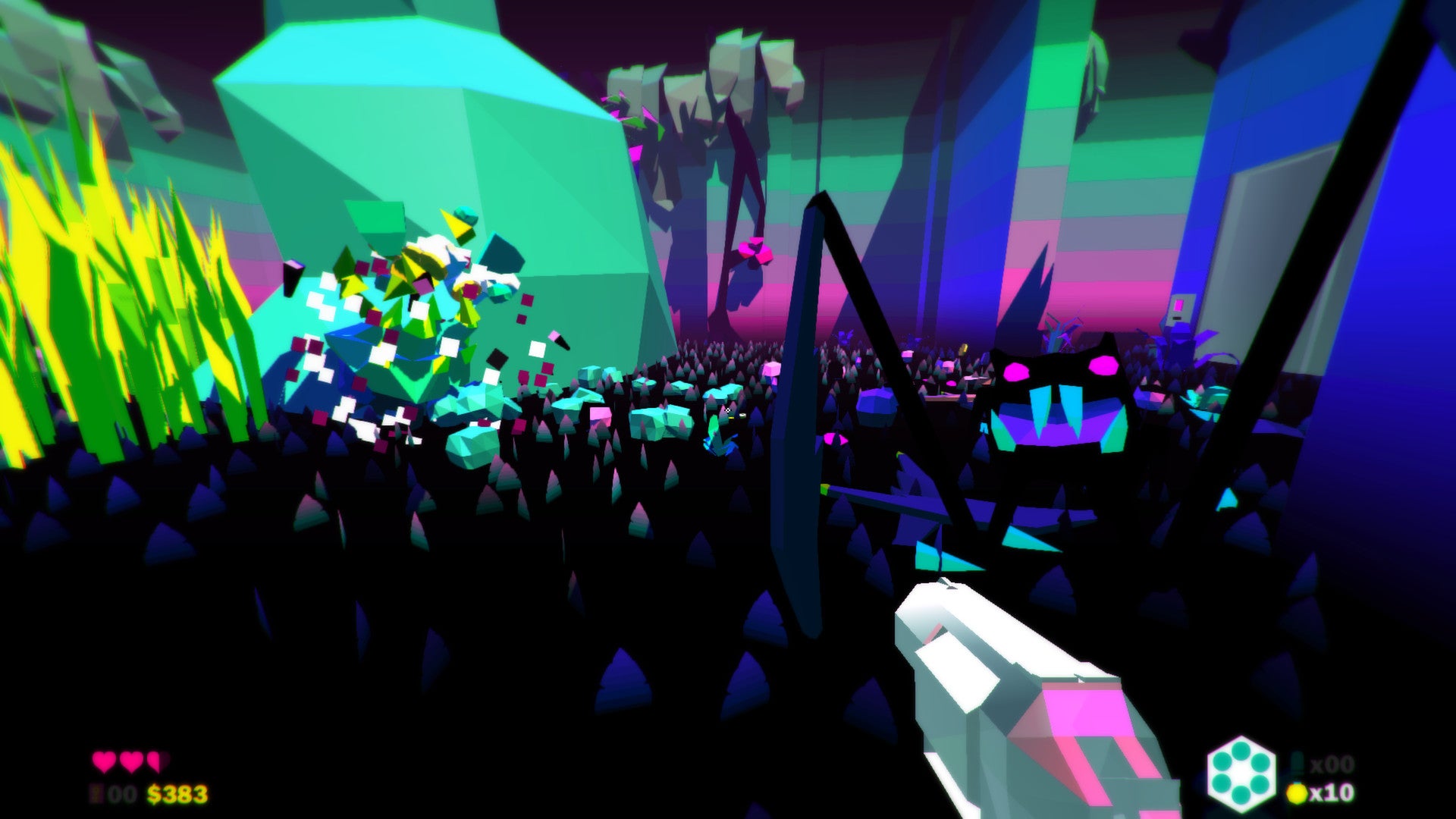 The procedurally-generated first-person shooter tasks players with navigating neon corridors in hope of resetting a security mainframe. Along the way you'll have to make judicious use of your ammo and items, but at least you'll be able to gather coins from fallen foes and restock your supplies.
"Don't ever do recreational drugs. Never. But if you do, play Heavy Bullets," said Devolver Digital CFO Fork Parker. "Again. Dont do drugs."
Heavy Bullets is now on sale on Steam Early Access and the Humble Store for PC, Mac and Linux. It's currently £5.94 / $8.49 until 22nd May when the price will increase to £6.99 / $9.99.