Lego Minifigures Online is relaunching as a buy-to-play game
Free for those who spent any money on the F2P beta.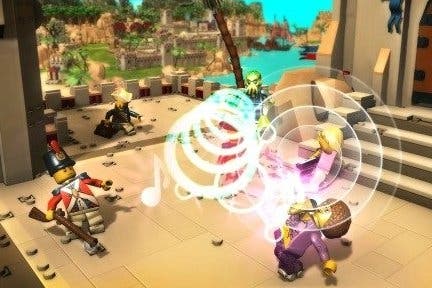 Lego Minifigures Online, the MMO by The Secret World developer Funcom, is launching on 29th June as a buy-to-play affair.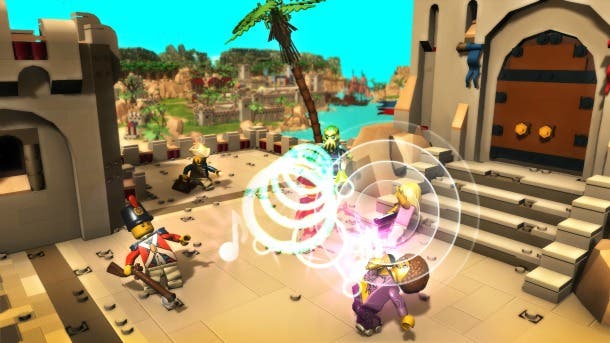 Its beta was previously available in free-to-play form.
This buy-to-play version will cost $29.99 on PC, Mac and Linux, while its iOS and Android versions will go for $4.99. Granted the mobile versions will only include the first world for that price, but players will be able to purchase additional worlds as in-app purchases. This option will be available at launch for the iOS version, while the Android version's add-on content won't arrive until summer.
While some may scoff at the notion of having to pay for what was previously free, developer Funcom is adamant that it's drastically improved the game since the beta. "To ensure a fresh, new, and even higher-quality experience for everyone, the developers at Funcom have spent months overhauling the game in preparation for this launch," the developer stated. "New features and content, such as unique events, cinematics, voice acting, and a fun and engaging story are included, as well as numerous gameplay additions and major improvements throughout the entire game."
Those who already spent money - any money - on the free-to-play beta will gain access to this official launch at no additional cost, Funcom noted in its FAQ. Furthermore, player progress will be carried over as well.
Lego Minifigures Online will be set in the same persistent world for all players, though the mobile and desktop versions need to be purchased separately.
Lego Minifigures Online should not be confused with TT Games' Minecraft-like Lego MMO Lego Worlds, a successor to the ill-fated Lego Universe which failed in no small part due to the difficulty in developing "dong-detection" software.
For more details about this official Lego Minifigures Online release or how it's recalibrating its payment model, head on over to Funcom's FAQ.