Layoffs at Elite: Dangerous developer Frontier
11 days before Christmas.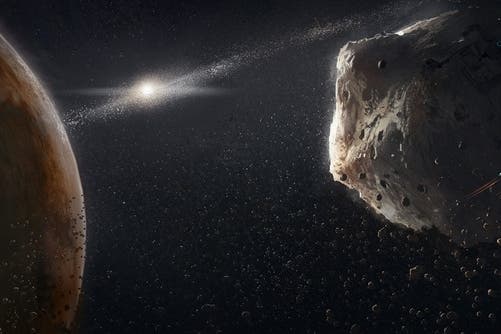 Elite: Dangerous developer Frontier has made a number of staff redundant, Eurogamer can reveal.
Last week 14 of the 233 staff at the Cambridge-based studio were let go across a number of disciplines, including art, animation and audio.
Confirming the layoffs to Eurogamer today, Frontier managing director David Walsh said they were the result of "the changing mix of skills requirements for our current and future projects", which, he insisted, "remain healthy".
Eurogamer understands the affected staff were told they were being let go at 6pm on Friday 14th December - 11 days before Christmas.
Frontier is the developer of space trading simulation Elite: Dangerous, currently sat on £779,627 of its £1,250,000 Kickstarter crowd-funding goal with 18 days to go. If Elite: Dangerous is funded it will be released early 2014.
Walsh told Eurogamer: "Frontier regretfully has given a total of 14 people (from a staff of 233) notice that their roles are redundant, across art (9), animation (3) and audio (2) disciplines. This is due to the changing mix of skills requirements for our current and future projects - it is not a reflection on the company's prospects, which remain healthy.
"Once we took the decision to make the roles redundant, we felt it was better that the affected people knew ASAP so they can plan any further expenditure over the Christmas period accordingly and focus on their search for new roles as soon as possible. We have provided redundancy arrangements in excess of the minimum.
"We are actively recruiting to shift the balance of skills we have within the company to enable us to deliver the set of projects currently in development."
A number of tweets reference the layoffs.
"Just in case you're thinking of backing the Elite Kickstarter, I'm hearing pretty solid rumours of serious layoffs at Frontier," wrote Chris Whitworth, a software engineer based in Cambridge.
"Right before Christmas, and on a Friday too. Classy, guys. Real classy."
"Very sorry to hear about the round of layoffs at Frontier today," said Andrew Chappell, a former software engineer at Frontier. "It's a horrid time, just before Xmas. Hope everyone lands on their feet :-( "
Elite co-creator David Braben founded Frontier in 1994. It's made a raft of games, including platformer Lost Winds, Kinect exclusives Kinectimals, Disneyland Adventures and Kinect Star Wars. Prior to the layoffs it was said to employ around 200 staff.