Layers of Fear dev Bloober talks its Xbox Series X survival horror throwback The Medium
Its "most ambitious project yet"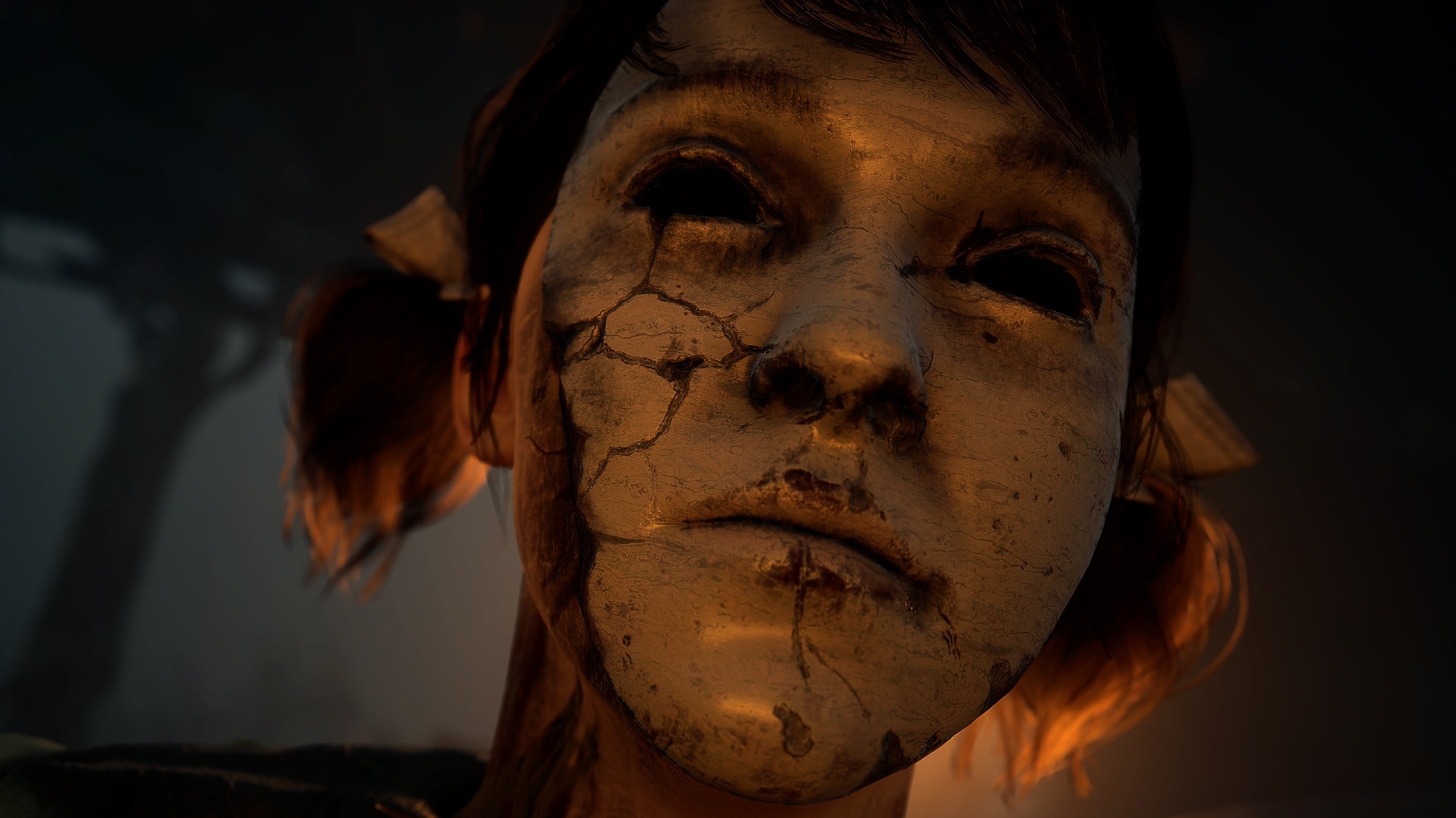 Since the release of Layers of Fear in 2016, Polish developer Bloober has carved out a niche for itself creating a run of psychedelic first-person horror titles defined by woozy spatial uncertainty and dazzling visual invention. So far that formula has given the world the luscious haunted house thrills of Layers of Fear and its avant-garde silver screen sequel, the squalid cyberpunk chills of The Observer, and the disorientating backwoods horror of Blair Witch. Now though, the studio is trying something a little different with its next title, The Medium - a third-person survival horror affair heavily inspired by genre classics like Resident Evil and Silent Hill.
If the name The Medium sounds familiar, it might be because Bloober initially announced the project all the way back in 2012, with a plan to release on Xbox 360, PlayStation 3, and Wii U. The studio has made mention of it occasionally since then, but it's only now, with an Xbox Series X console exclusivity deal in place (it will launch on PC at the same time) and a release date in sight, that Bloober is finally willing to share more on what it calls the "biggest game we've built" and its "most ambitious project yet".
In The Medium, players are cast as the psychically gifted Marianne, a woman who's been haunted by visions of a child's murder for years. In a final effort to uncover the truth behind these images, Marianne travels to an abandoned hotel resort, where the action proper begins.
As you might imagine, Marianne's unique skill set is at the heart of the experience and, as a medium, she's able to inhabit two planes of existence at the same time: the normal world and the spirit world. This, lead designer Wojciech Piejko tells me, opens up opportunities for players to use their psychic abilities to explore the hostile spirit world, and to see and experience things that will change their perspective of events and other characters along the way.
That notion of two parallel planes of existence impinging on one another immediately calls to mind Silent Hill's Otherworld, and Bloober is only too happy to acknowledge The Medium's inspirations. The classic survival horror influence is apparent elsewhere too, of course, given The Medium's ditching of Bloober's favoured first-person perspective for semi-fixed camera angles, and further stoking those nostalgic comparisons, the studio has called upon the talents of famed Silent Hill composer Akira Yamaoka, who is working alongside Bloober's musical collaborator Arkadiusz Reikowski to prepare The Medium's score.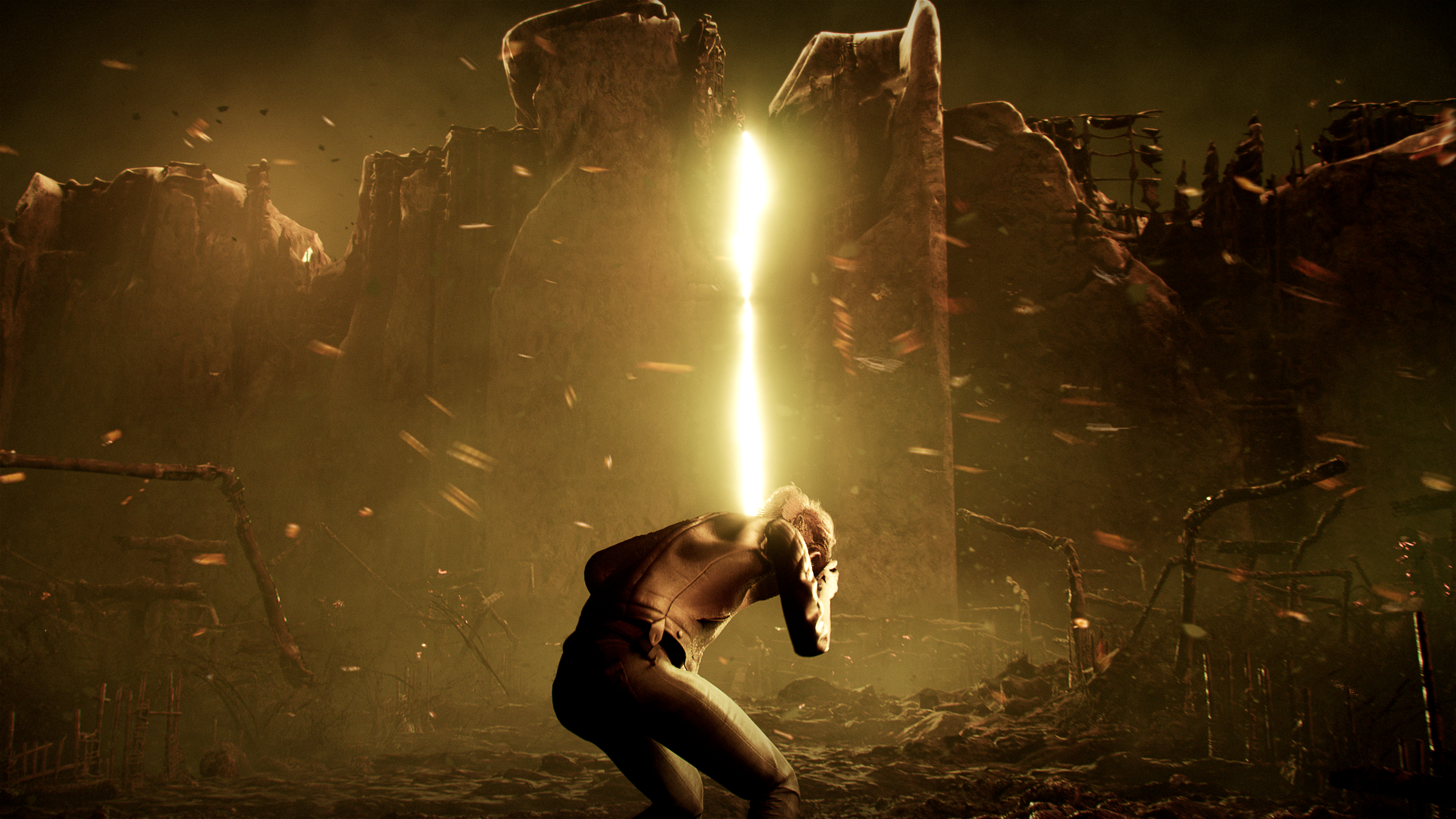 According to Piejko, though, it's not all about summoning the spirit of gaming past; instead, borrowing the conventions of survival horror classics has provided the studio with opportunities it hasn't been able to tackle before. "At Bloober, we like to think of ourselves as storytellers," he explains, "Every one of our games is built around a specific subject - so, for example, Layers of Fear was built around work versus family issues... in The Observer we tackled the topic of boundaries of humanity, the line between the human and the machine, and with Blair Witch we brought in the subject of post-traumatic disorder, about guilt that burns you from the inside."
The Medium's switch from first-person to more cinematic fixed camera angles has, says Piejko, enabled the team to tell its story on a more intimate level. "We really want to bump up the immersion [in The Medium] and the immersion is different when you see your character and other characters in those cut-scenes. For example - and this isn't something happening in the game - if you imagine someone from your family is dying in your hands, if you have that scene from a first-person perspective in your game, it's not as powerful as in a third-person perspective, where you can see the face and eyes of your characters."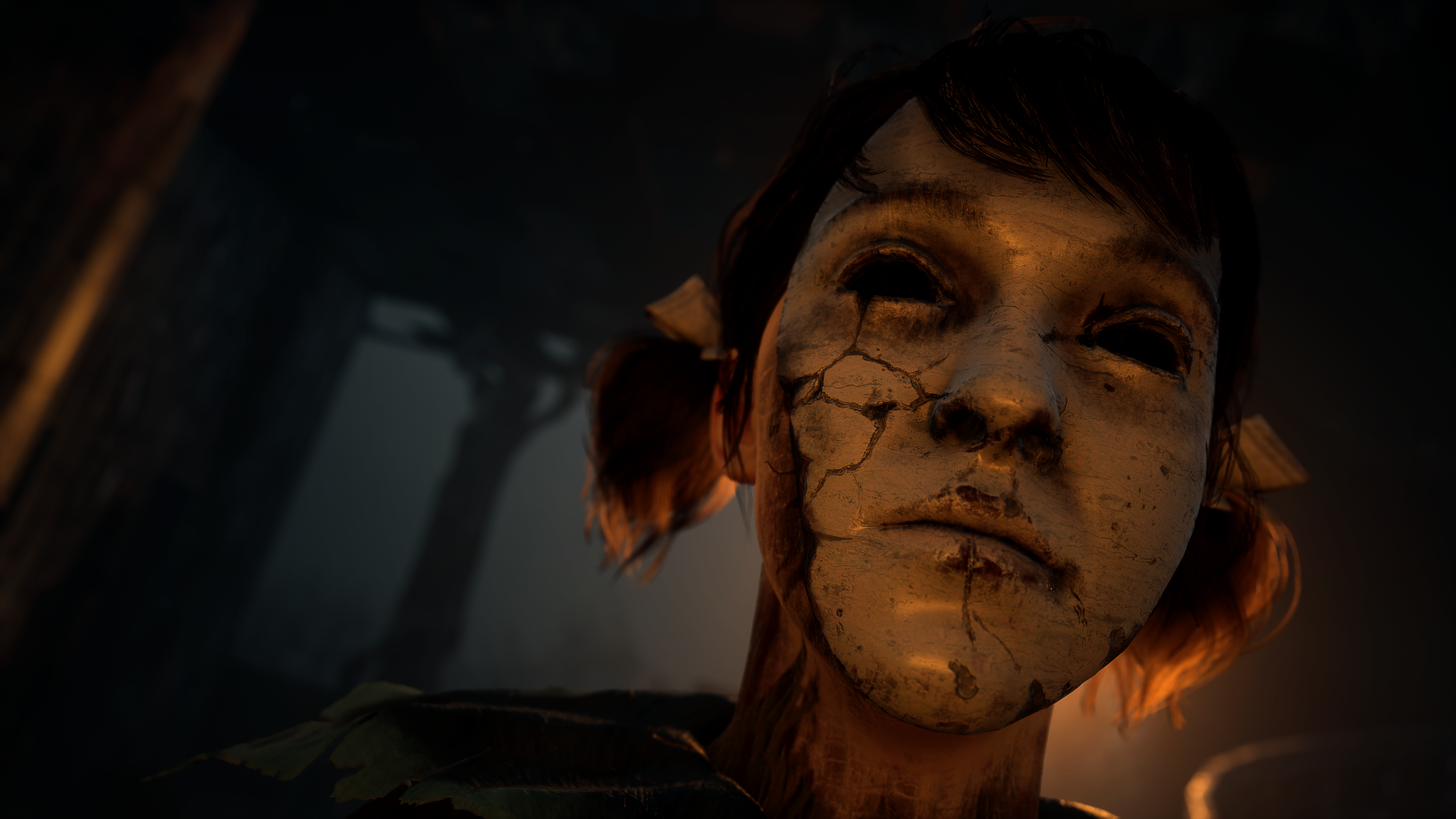 "Basically," he says, "we are designing the game like a movie, planning the best shots, the best camera angles." And indeed, although atmospheric dread and psychological scares are core to the experience, Piejko says the team is striving to deliver something deeper too. "Playing as a medium will give you a very unique perspective that's beyond the reach for ordinary people, and so the game's statement is that there is no universal truth," he explains, "there is always some grey area, and we think this topic is super-important right now when we are bombarded by media trying to shift our perspectives.
"Sometimes if you crop a photo correctly it gives you a completely different message, so in The Medium we raise this topic, and the story is crafted so that the player will reveal more and more information which will change their perspective on what happened in the game and their opinion about the other characters."
The ultimate goal, says Piejko, is to "put some questions into players' minds... we are not directly answering them...we are not trying to judge, we are trying to make our players think."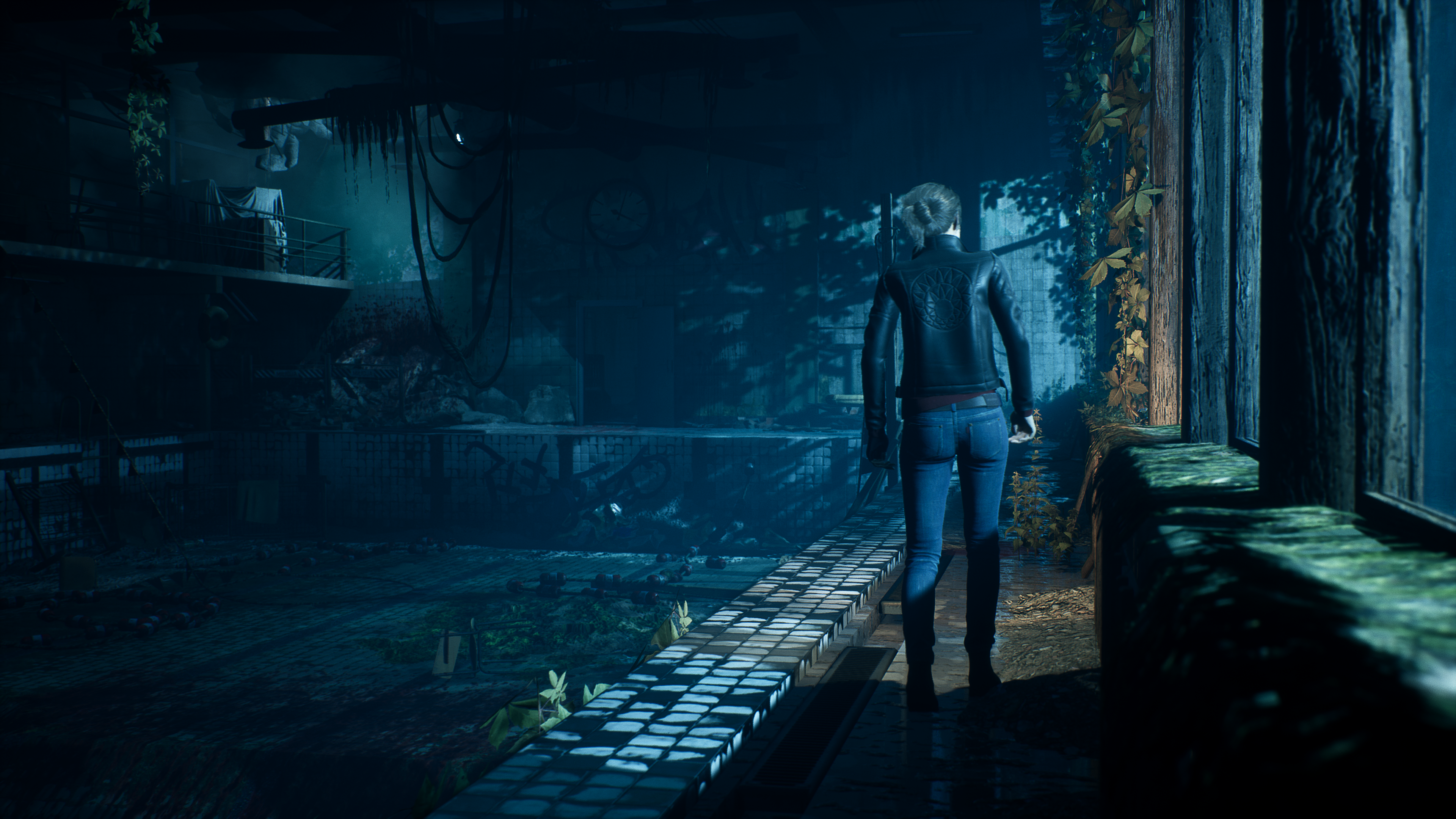 As for why it's taken the studio so long from The Medium's initial announcement in 2012 to release the game, Piejko says the team simply hasn't been able to fully realise its vision until now. "Only the next-gen horsepower [has given] us tools to create the game that we wanted," he tells me, "that's why we've been waiting for this for a long time."
However, when I ask what, exactly, it is the studio has struggled to achieve until now, Piejko remains coy, only sharing that it's related to The Medium's "super secret feature" - one that Bloober wants to keep back for a later reveal. "I can say it's something to do with how the worlds interact with each other," he teases, "and how you will be able to experience them".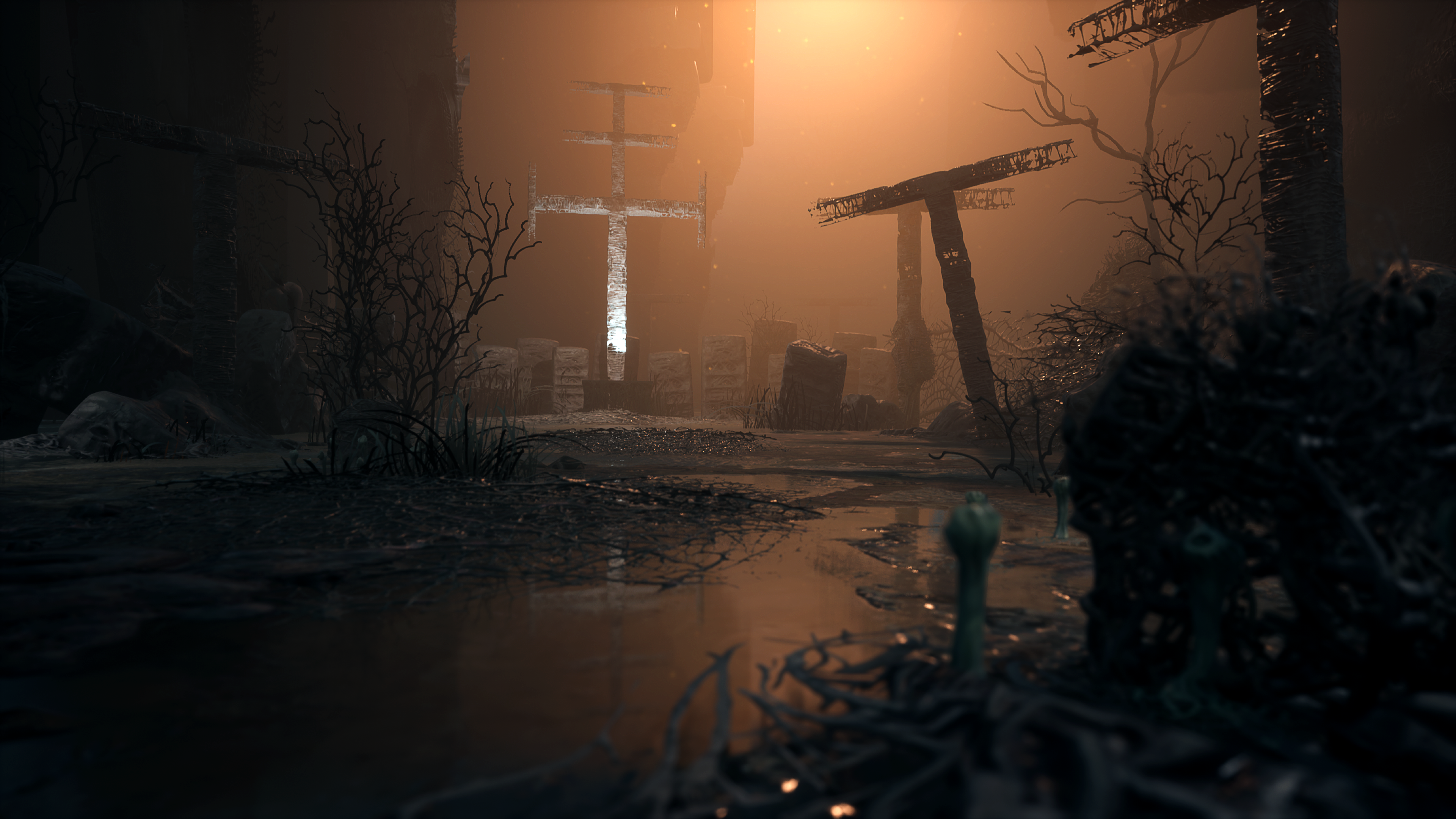 On the technical side, though, Piejko is at least willing to confirm that The Medium will support 4K and ray-tracing, and will also make use of Xbox Series X's more efficient background streaming. "Immersion is very crucial for us," he explains, "and having this seamless experience without any interruptions like loading and stuff is perfect for horror games."
We'll know if that next-gen pizzazz really has brought new life to Medium's retro-inspired scares when it launches on PC and as an Xbox Series X console exclusive in "holiday 2020".
Become a Eurogamer subscriber and get your first month for £1
Get your first month for £1 (normally £3.99) when you buy a Standard Eurogamer subscription. Enjoy ad-free browsing, merch discounts, our monthly letter from the editor, and show your support with a supporter-exclusive comment flair!