Kirby's Block Ball, Crush3D demo on Nintendo 3DS eShop
Plus King of Fighters '97 on Wii.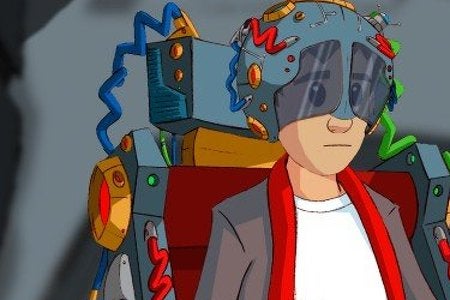 Kirby-themed Breakout puzzler Block Ball headlines this week's Nintendo eShop update.
First released on the Game Boy in 1994, the new digital version costs £2.70/€3 and is available to download from this Thursday.
Classic NeoGeo brawler King of Fighters '97 arrives on the Wii's Virtual Console, meanwhile. It costs 900 Points (about £6.30).
As a side-order, Wii gamers are served BurgerTime World Tour for 1000 Points (about £7). But beware, Eurogamer's Dan Whitehead dished out an unpalatable 3/10 score in our review of the Xbox Live Arcade version.
Also on the eShop this week: "strategic puzzler" Crazy Cheebo: Puzzle Party (£1.80/€2) and colourful side-scroller Gaia's Moon (£1.80/€2) for DSiWare.
And there's a free demo of Sega puzzler Crush3D, a dimension-shifting platform puzzler which requires you to navigate tricky levels in both 2D and 3D. "A game that's ingenious but ultimately a little tedious, this puzzle oddity is a brain-teaser that will boggle your mind at least as long as your patience lasts," wrote a handsomely bearded Tom Phillips in Eurogamer's 7/10 Crush3D Review.