Ken Levine making an interactive live-action film based on The Twilight Zone
BioShocked?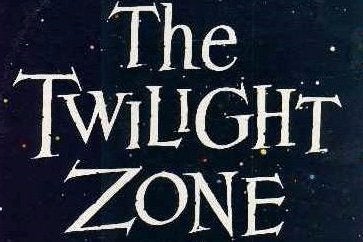 Ken Levine, director of BioShock, is making an interactive live-action film based on The Twilight Zone.
It will "explore the spaces between movies and games", Levine told Wired.
The Twilight Zone is an American sci-fi and fantasy TV show famed for each episode's unexpected twist.
Levine is working with a tech company called Interlude, which will let viewers decide what the characters do.
"Playing my games, you can probably tell Twilight Zone is something I grew up with," Levine says. "They speak to a larger truth. They're morality plays, fables, and often they're about a character who is going through an experience that's central to their life but also speaks to a larger part of the human condition. I don't think [Rod] Serling, at the beginning, set out to be a science-fiction writer. But he found that this is a great medium to do metaphor."
Wired revealed Sam Barlow, creator of indie hit Her Story, is also working with Interlude. He's helping to make a digital short based on the WarGames.
Back to Levine, who says he's still working at BioShock publisher Take-Two on his next game. The Twilight Zone film is a side project - and it's early days.
As for Levine's next game proper, little is known about it, save that it features a small-scale open world.
That's as of December 2015, anyway, when Levine said he was trying to work out how to increase the replayability of top-notch narrative games.
"The AAA, single-player narrative game is starting to disappear," Levine explained. "Kind of games like BioShock. There's fewer of them being made.
"The real reason is they're very expensive to make and I think gamers are saying pretty loud and clear that if they're going to spend $40, $50, $60, they want an experience that lasts more than 10-12 hours. That's a lot to ask somebody to spend."
BioShock Infinite was the final title from Levine's Irrational Games studio as we knew it. The developer has since been rebooted with a small team of veteran staff.
The studio is still part of publisher 2K, which is also exploring new options for the future of BioShock - likely, a new game made by a developer other than Levine.
"We started this experiment after we finished BioShock Infinite," Levine continued, "which was, 'How do you make a narrative game feel like the kind of games we've made before but make it replayable and make it extend and make it react to the players?'
"[You] make it replayable by giving players different ways to approach the problems and really letting them dictate the experience. That is not a simple problem to solve."
While Take-Two has yet to announce Levine's next game, it looks like a remaster of the BioShock games is in the works.