Katy Perry debuts Pokémon pop song Electric
Zap artist.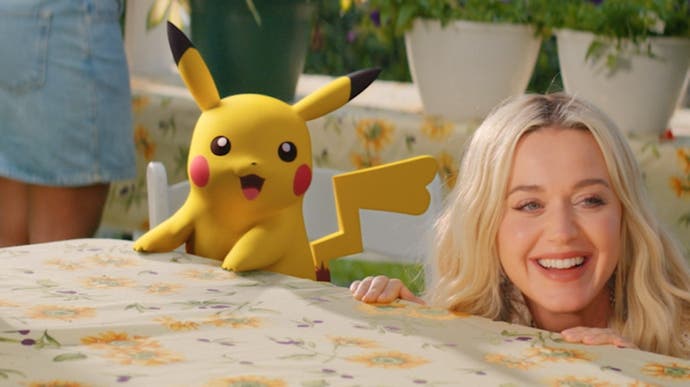 Pokémon continues its 25th anniversary celebrations today with the release of Katy Perry's new single Electric.
In the video, Katy Perry and her Pikachu reminisce about growing up - and we see flashbacks to when she was younger and Pikachu was just a Pichu. Pokémon evolve, and so do people too! I think that's the message here.
It's no Pokérap, but you can watch it anyway below:
"When I visited the Pokémon Café while touring Japan, I got so nostalgic," Katy Perry said. "It took me back to my junior high years.
"The song's themes - resilience, igniting your inner light - have guided my life and also parallel Pokémon's story and characters. Pikachu is the evolved form of Pichu, so in the video, you see the younger version of me with Pichu and myself in the present day with Pikachu. We both evolve, yet retain a sense of playfulness."
Electric will be featured on an album of music due to be released this autumn, alongside a track from Pokémon virtual concert star Post Malone, recent Fortnite collaborator J Balvin and a fourth "surprise superstar artist".
Back in the world of video games, Pokémon will this year release retro remakes Shining Pearl and Brilliant Diamond. These will be followed early in 2022 by an open-world prequel set hundreds of years prior, titled Pokémon Legends Arceus.