Pokémon's 25th celebrations include an album featuring J Balvin, Katy Perry
Plus, re-watch the Post Malone concert.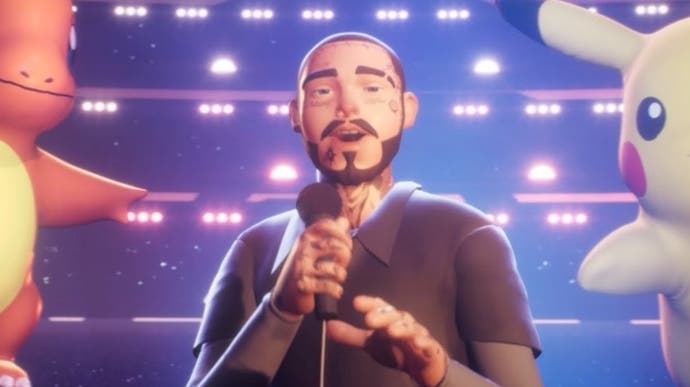 Pokémon has detailed the musical component of its 25th anniversary celebrations, following a well-received virtual concert starring Post Malone.
The franchise will release an album of music in autumn 2021 featuring Post Malone, the previously-announced Katy Perry, recent Fortnite collaborator J Balvin and a fourth "surprise superstar artist".
Each of the four will release a single for the record, along with a presumably-Pokémon-themed music video and an exclusive merch range.
The announcement was made at the end of Post Malone's enjoyable virtual concert, broadcast worldwide in the early hours of Sunday. In it, the rapper blasts through several tracks, including his new cover of Hootie and the Blowfish's smash '90s hit I Only Wanna Be with You, while accompanied by some of the series' most popular Pokémon.
It's odd, but strangely enjoyable. Rewatch it in full above.
Last week brought Pokémon's big game announcements, and two very different new takes on Diamond and Pearl's region of Sinnoh. This year we'll get retro remakes of the pair in the form of Shining Pearl and Brilliant Diamond, before an open-world prequel set hundreds of years prior. Titled as Pokémon Legends Arceus, it's set to arrive in early 2022.