Just Cause 2 mod allows 600 person multiplayer
Exuberant gameplay footage within.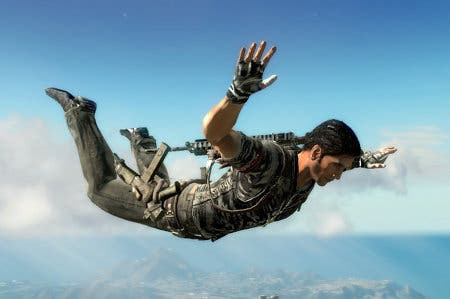 A new fan-made mod has been released for Just Cause 2 allowing an astounding 600 players to occupy the game at once.
The Just Cause 2 multiplayer mod is still in beta, but that hasn't stopped 10,000 people from registering on the mod's forum.
Avalanche Studios' Just Cause 2 is notorious for having one of the largest game worlds ever created. It's so phenomenally huge that you can steal a jetplane and it will still take several minutes to traverse across the map.
Yet, despite its open sandbox, Just Cause 2 was an entirely lonely experience with no multiplayer. Sure, causing a ruckus among NPCs is fun, but it's no substitute for doing it to the real thing.
The Just Cause 2 multiplayer beta isn't currently available, but it opens up here and there on weekends for testing. Check the official site and twitter for more updates on beta tests.
Until then, check out this video of all the crazy stuff you can do with hundreds of others occupying the same terrain.