Watch us play Just Cause 2's multiplayer mod from 5pm GMT
That's all Panau.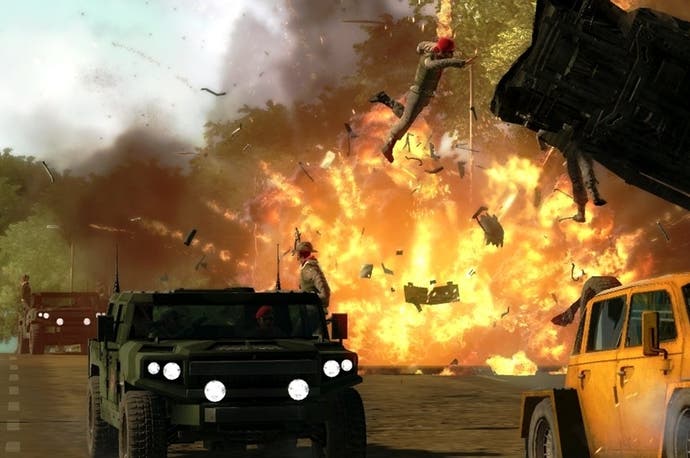 Just Cause 2 was secretly the best open world game of the last generation, and thanks to some enterprising modders it's just got even better. By swapping out all the NPCs and single-player objectives with real people, the mod - which has just come to PC - makes the most of the amazing sandbox that Avalanche created in Panau Island. It's messy, brilliant fun.
You can see some of it in action if you tune into Ian Higton's livestream from 5pm, where there'll be chaos coming from all angles - the mods a little unstable at the moment, so don't be surprised to see a couple of crashes and freezes.