Joss Whedon's Firefly universe to continue in official video game
Due next year on iOS and Android.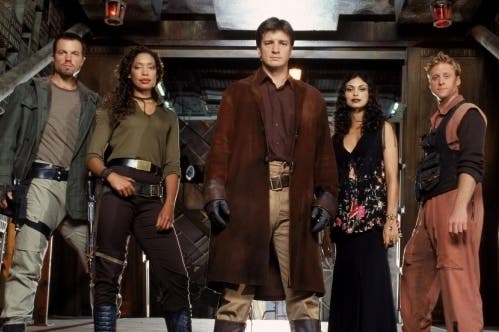 Cult sci-fi series Firefly will be revived next year in video game form.
Firefly Online will launch for iOS and Android devices during the summer of 2014, Fox announced at San Diego Comic Con (thanks, Polygon).
It's being developed by Dairy Queen Tycoon developer Spark Plug Games and sci-fi tie-in company QMXi.
You'll be able to build and customise your own ship and, as captain, hire a crew and head on missions. The Online part comes from meeting and trading with other players, which you'll be able to do cross-platform.
Firefly ran for a single solitary season in 2002 before Fox's cancellation axe culled the show in its infancy. Creator Joss Whedon did manage to revive it for one-off movie continuation Serenity, however.
No gameplay has been revealed, but you can watch a quick teaser trailer below.