JoJo's Bizarre Adventure HD has been removed from Xbox Live and EU PSN
But remains on US PSN.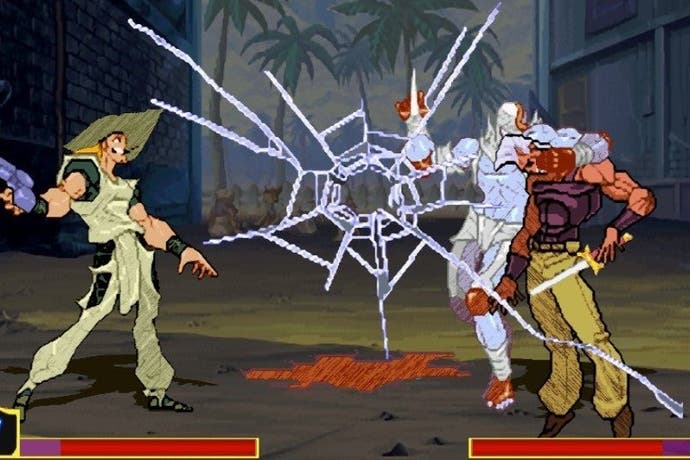 JoJo's Bizarre Adventure HD has been delisted from the Xbox Live Marketplace and European PlayStation Network.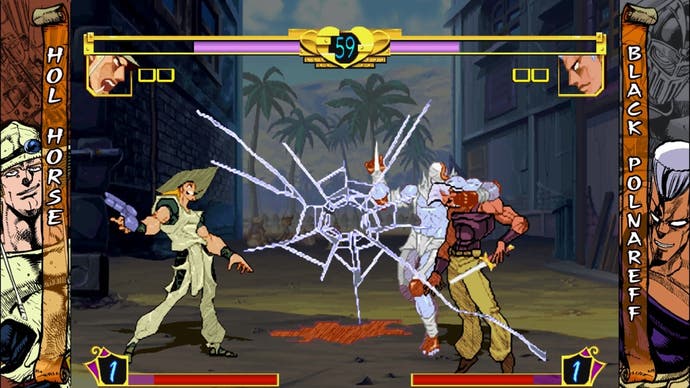 As spotted by NeoGAF, it's just... gone. A Capcom rep told Joystiq that users who already own the game will be able to continue playing it online, but failed to comment on whether it would be returning. Since the publisher didn't say otherwise, it seems safe to assume that Jojo's HD re-release of his bizarre adventure is no more.
JoJo's Bizarre Adventure HD is still available on the US PSN at least, though who knows how long that'll last if this ends up being a matter of the rights expiring.
This is a shame as the game had a dedicated cult-following, even if it was a rather niche affair. "Jojo's Bizarre Adventure is a genuinely interesting fighting game that was released at a time when accessibility played second fiddle to mechanical depth and combos that demanded a high level of execution," wrote Eurogamer contributor Matt Edwards in his JoJo's Bizarre Adventure HD review.
We've requested comment from Capcom and will update should the publisher shed any light on the matter.