Jelly Deals: Wolfenstein 2 discounted to £29.99 today
With free steelbook.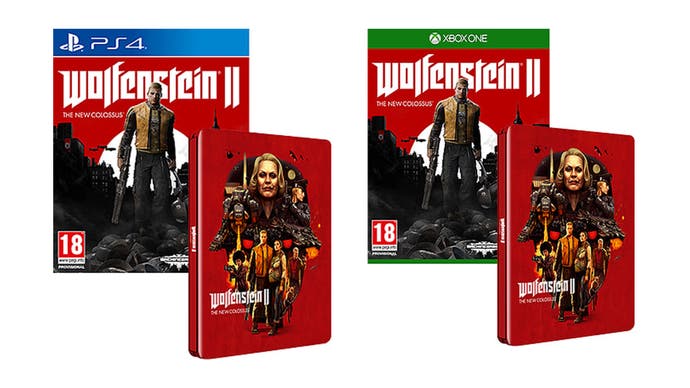 A note from the editor: Jelly Deals is a deals site launched by our parent company, Gamer Network, with a mission to find the best bargains out there. Look out for the Jelly Deals roundup of reduced-price games and kit every Saturday on Eurogamer.
---
True to form for Bethesda releases this year, Wolfenstein 2 has seen its first significant discount on consoles.
After the rapid price cuts on Prey, The Evil Within 2 and Dishonored: Death of the Outsider, the latest instalment of Machine Games' alternate-history shooter series can now be bought for its lowest price yet - £29.99 from GAME. For that price, you'll get a free steelbook case as well.
This offer is part of GAME's early Black Friday offering this year, and makes it the first retailer to cut the price of this game - though I'd expect others to follow its example swiftly. We've been keeping an eye on all the best Black Friday 2017 deals as they emerge and we'll be keeping you updated daily. On this very site, you can find our guides to the best PS4 Black Friday deals, Xbox Black Friday offers, Nintendo Black Friday bundles, PC gaming Black Friday discounts and much more. Go ahead and bookmark those pages, they'll probably come in handy.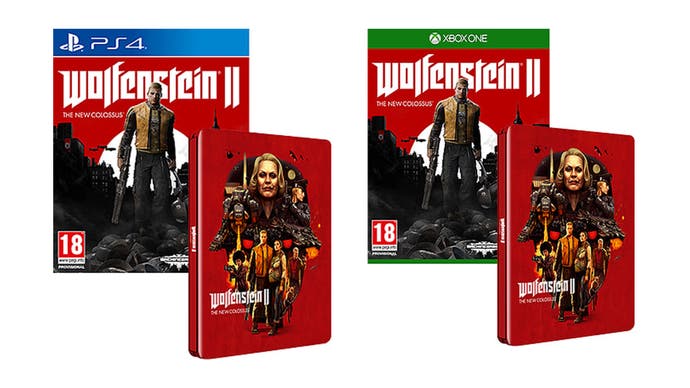 The Wolfenstein 2 offer can be picked up while stock lasts on the below links.
After spending a dozen or so hours playing through this game last month, I cannot recommend it highly enough. It's a wild, slightly insane ride but it's one I am glad to have experienced. Edwin went and gave the game a 'Recommended' in his review earlier this year, too. More recently, Digital Foundry folk took a look at the different variations on the game, including its shiny new Xbox One X patch.