Jelly Deals roundup: The Witcher 3, discounted DualShock 4s, The Witness, and more
Plus a four-foot tall, huggable Snorlax.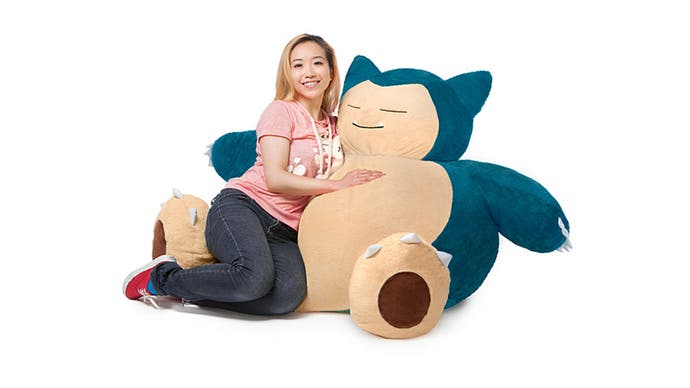 A note from the editor: Jelly Deals is a deals site launched by our parent company, Gamer Network, with a mission to find the best bargains out there. Look out for the Jelly Deals roundup of reduced-price games and kit every Saturday on Eurogamer.
---
It's been just over a week since the Nintendo Switch launch and, I'm not going to lie, all I want to do is play Zelda: Breath of the Wild. Even now, it calls to me. That being said, there's a whole week's worth of deals to check out once again. The past seven days gave us a bounty of bargains, especially of the downloadable game variety. The Witcher 3, Mega Man, Sleeping Dogs, SOMA and more are all featured, so let's get started, shall we?
As usual, we've got deals that'll work in the UK, deals that'll work in the US and some deals that will work in both the UK and US, as well as presumably many other places. Let's get started.
UK & US Deals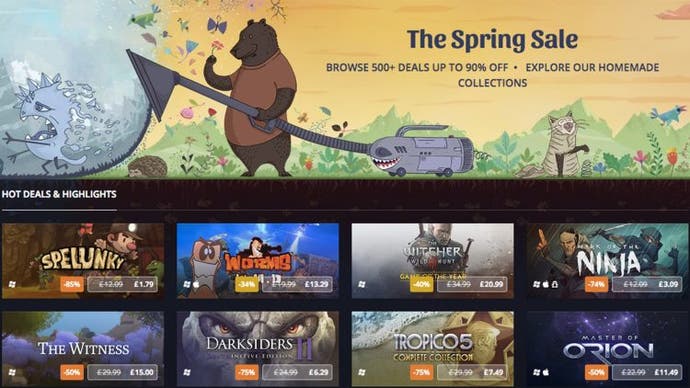 As you may have spotted during the week, GOG.com is having itself one giant Spring Sale right now. A massive amount of games are featured, with up to 90% off some genuinely fantastic titles. If the likes of SOMA for £8.09 / $9.99, Spelunky for £1.79 / $2.24, Hotline Miami 2 for £2.99 / $3.69 don't do it for you, then just head over to the site itself and check out the full range. There's almost definitely something here for everyone and if not, there's a lovely bear to look at on the home page. If you don't care for bears, here are some highlights:
GOG.com's Spring Sale - Up to 90% off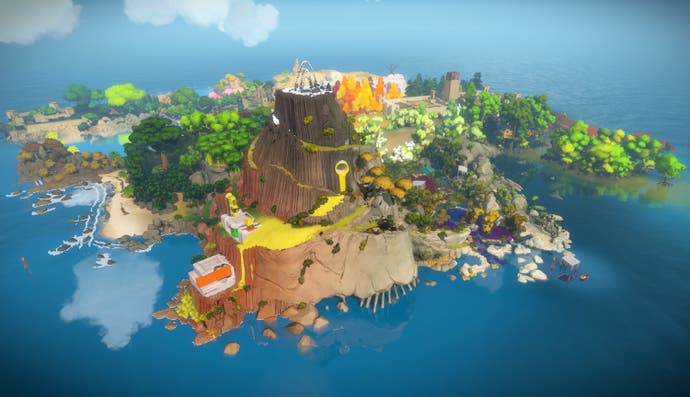 The folks over at Humble have a nice thing going on - a monthly subscription service that'll send you a pack of game keys each month for the one set price of £10 / $12 a month. Over the past two months, these bundles have included XCOM 2 and Total War: Warhammer, so it's clear that Humble isn't messing around.
This month, the key game on offer is Jonathan Blow's pretty puzzler The Witness. You'll get that instantly when you sign up for the month, along with a stack of other games by the end of the month. The Humble people say that you can cancel a subscription at any point too, which is nice.
Humble Monthly with The Witness and more games for $12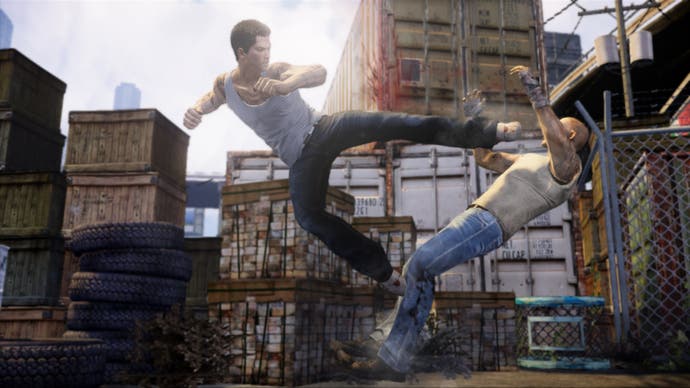 Sony is doing its own version of the big blowout sale at the moment, this time exclusively for PlayStation Plus members. If you happen to be one of those people, you can grab a bunch of PS4 games with some pretty superb price reductions. I'll take this opportunity to point out that Sleeping Dogs: Definitive Edition is only £4.49 and you should own that. Prices here are in British pounds but your local currency should roughly match up where applicable.
PlayStation Plus Double Discounts sale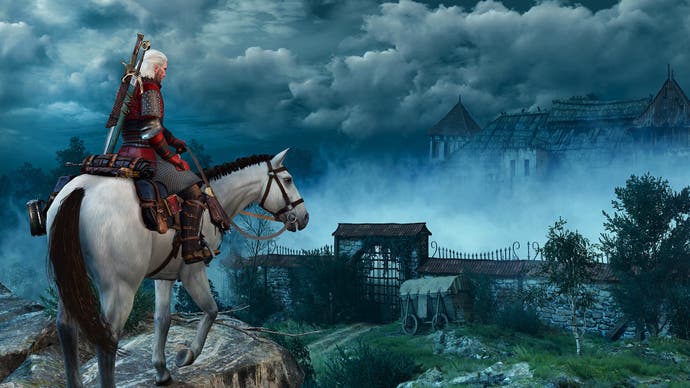 Not to be left out of the discounted download games party, there are a couple of noteworthy offers going on over at Xbox Live - that is, as long as you're an Xbox Live Gold member. If you are, you can grab a copy of Mega Man Legacy Collection for £4.80 / $6, Rise of the Tomb Raider for £25 / $20 (nope, no idea what's going with that price difference) or a copy of The Witcher 3: Game of the Year Edition for £17.40 / $25 for a limited time. There's even the oft-forgotten reboot of Strider for £3 / $3.75, if you fancy it.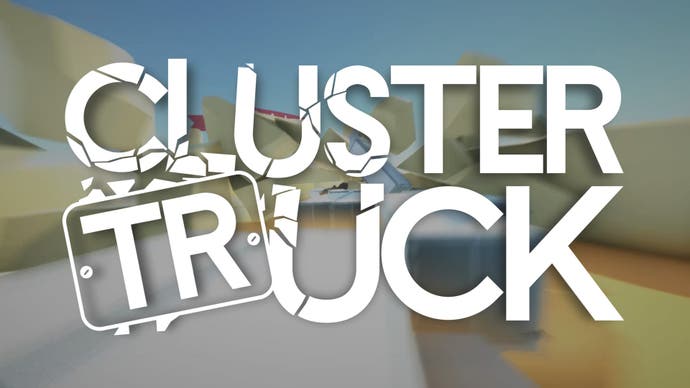 Clustertruck, if you weren't convinced by the name alone, is a frenetic, chaotic, madness-inducing platformer in which you, as a player, are stood atop a moving truck and have to navigate your way across many other moving trucks. Sometimes there are other objects, often it gets super weird. In short, it's insane and fantastic and it's only £4.39 / $5.99 for a limited time if any of that sounds good to you.
Clustertruck on PC (Steam) for £4.39 / $5.99 from Humble Store
So VR is a thing now. There are multiple headsets on the market to immerse yourself in. The Oculus Rift, as you may have heard, recently saw its price cut by £100 / $100 and its Touch controllers were similarly discounted. You can grab either of these from GAME in the UK and Best Buy in the US at the moment for their new, reduced prices.
UK Deals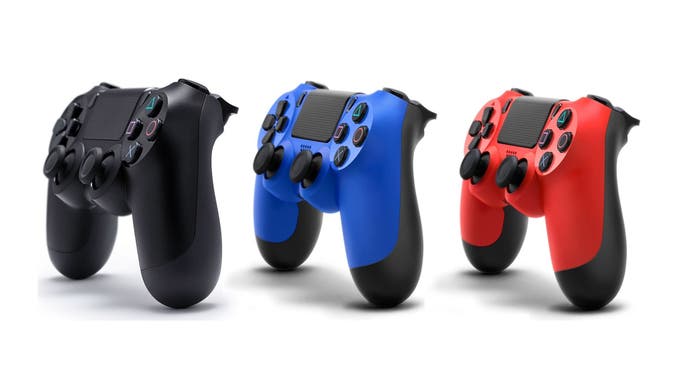 If you're in need of a second controller for your PS4 or you fancy replacing the one you threw against the wall while playing Dark Souls 3, you can head over to ShopTo at the moment and pick up one of the new versions in black, blue or red for £34.85. To get that price, you'll need to enter the code DUALSHOCK5 during checkout but after that, you're good to go.
DualShock 4 controller in black, blue or red for £34.85 using code DUALSHOCK5 from ShopTo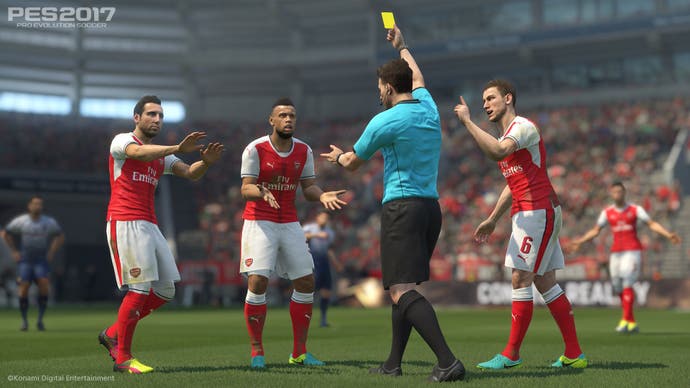 While Pro Evo used to be king during the PS2 days of gaming, FIFA seems to have eclipsed Konami's annual football offering. Still, PES (as the cool kids call it) has its fans still and if you happen to be one, you can grab a copy of the latest game for £24 at the moment from Amazon UK.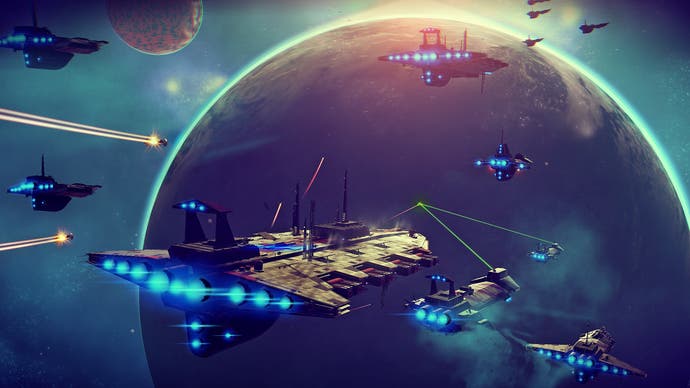 Just in time for its second massive game-changing patch, in the form of the Pathfinder update, No Man's Sky is down to the impulse-buy level price point of £14 on PS4 from Amazon UK. However you feel about this one, it's quite a different game now than it was at launch.
No Man's Sky on PS4 for £14 from Amazon UK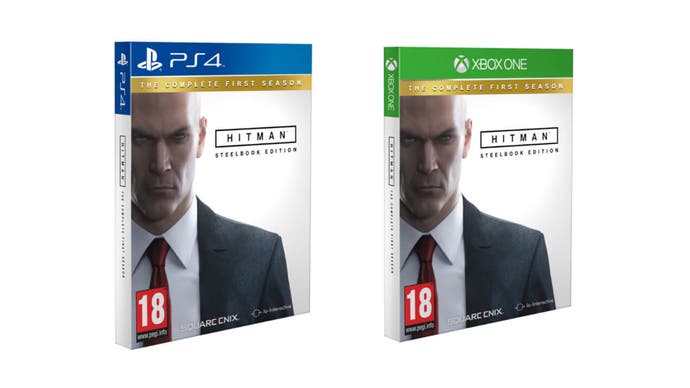 Yet again, Hitman manages to sneak its way into the weekly deals roundup post. This time, the fancy steelbook edition that compiles the entirety of the first season of last year's best assassination simulator is down to £26.85 on both Xbox One and PS4 from SimplyGames.
Alternatively, you can pay a marginally higher price and get a copy from Amazon UK, that works too.
US Deals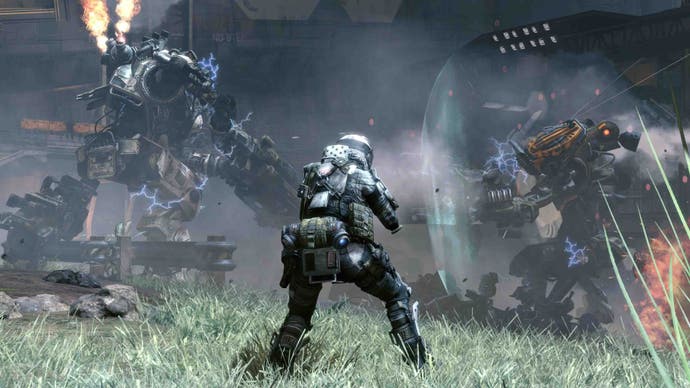 The best example of a boy and his giant robot friend since The Iron Giant, Titanfall 2 is down to only $24 as an Xbox One download from Amazon US right now. That's an insanely low price for this one and it really, really deserves to be played. Get it bought.
Titanfall 2 on Xbox One (Download) for $24 from Amazon US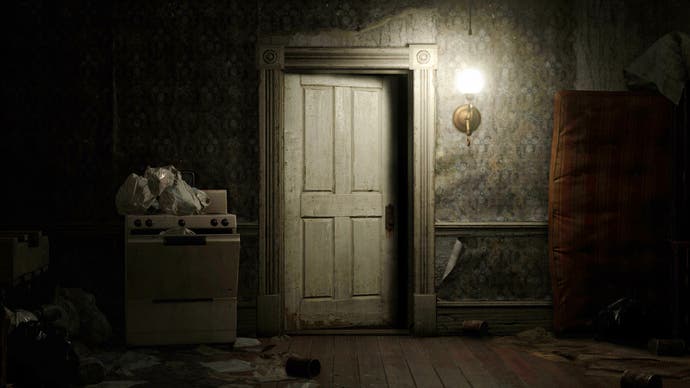 Resident Evil 7 kicked the year off nicely by being pleasantly surprising and generally pretty great. If you happened to wait just over a month before forking out full price for this one, you're in luck - the game is down to $39.99 on Xbox One and PS4 over at Amazon US.
Resident Evil 7 on PS4 for $39.99 from Amazon US Resident Evil 7 on Xbox One for $39.99 from Amazon US
If, for whatever reason, Amazon US changes its price or goes out of stock, the game is also available for $40 at GameStop US.
Resident Evil 7 on PS4 for $39.99 from GameStop US Resident Evil 7 on Xbox One for $39.99 from GameStop US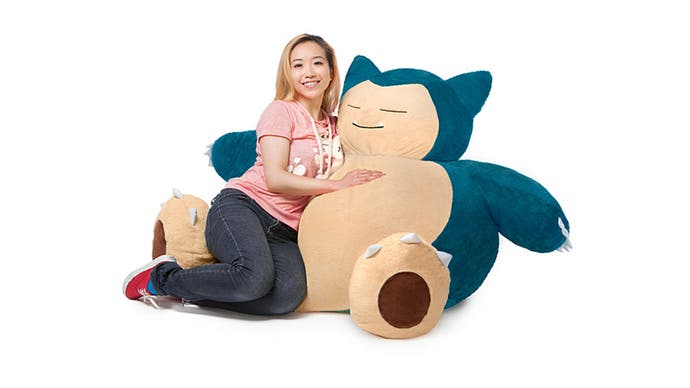 Yeah, okay, this one isn't a 'deal' per se but just look at this thing. This is a four-foot tall, two-foot wide Snorlax bean bag chair that's basically just one big hug. Sure, it's a bit expensive but can you really put a price on the joy you'll get from curling up and taking a nap next to a giant Snorlax? Yes, in fact, you can - that price is $150.
Pokémon Snorlax Bean Bag Chair for $149.99 from ThinkGeek
With that, we're done for another week. Keep in mind that deals, prices and availability can change at the drop of a hat, so apologies if you miss out on something you wanted. I'll be over at Jelly Deals, scouring the world wide web for more deals. Feel free to visit, or follow us on Twitter and give us a like on Facebook. Oh, and if you're the owner of a shiny new Switch console, you may want to check out our guides to the best Nintendo Switch accessories and the best Nintendo Switch Micro SD cards over at JD.
Did you know that Jelly Deals has launched a newsletter? It lets us bring the best deals directly to you each day. Subscribe here, if that seems like your kind of thing.