Jelly Deals roundup: Nier: Automata, LucasArts classics, Destiny Collection, and more
2B or not 2B.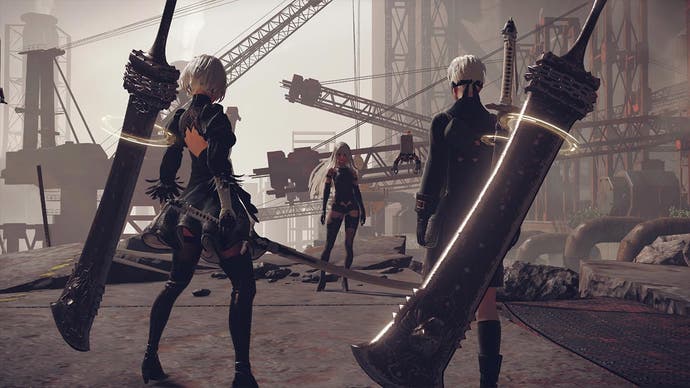 A note from the editor: Jelly Deals is a deals site launched by our parent company, Gamer Network, with a mission to find the best bargains out there. Look out for the Jelly Deals roundup of reduced-price games and kit every Saturday on Eurogamer.
---
Welcome back to another roundup of the best deals of the week when it comes to video games, techy bits and all that jazz. This week, I'm coming to you directly from the show floor at Rezzed, so forgive me if I come across a little more indie than normal and start saying things like 'esoteric', 'ostensibly' and 'non-Euclidean'. With that heads up out of the way, let's check out the deals.
As usual, we've got deals that'll work in the UK, deals that'll work in the US and some deals that will work in both the UK and US, as well as presumably many other places. Let's get started.
UK & US Deals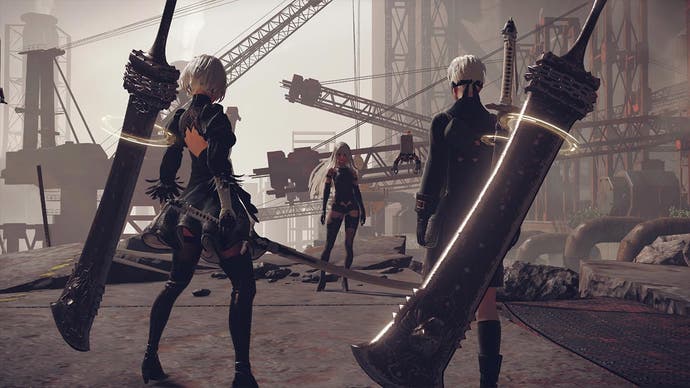 By now, you will have heard a whole lot about Nier: Automata. Since its release on PS4 a few weeks ago, it has made quite the impression. Not only does it technically have a whopping twenty-six endings (one for every letter of the alphabet) but it also pairs up some finely tuned brawler gameplay with some surprisingly deep existential questioning. Oh, and robots. Lots of robots. Currently, you can get a PC copy of Nier Automata for £29.99 / $44.99 / €44.99 over at Green Man Gaming.
Nier: Automata on PC (Steam) for £29.99 / $44.99 / €44.99 from Green Man Gaming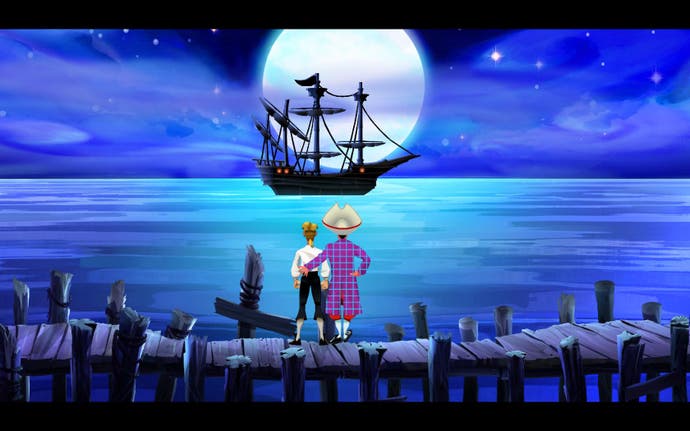 You're in luck if you happen to be a fan of adventure games this week, since GOG.com is playing host to a veritable bounty of adventure game deals across a couple of separate sales. Firstly, the site is discounting a range of 'first-person adventure games' which includes the likes of Myst, Riven and other similar puzzlers. Here's some highlights of that range.
Myst Masterpiece Edition for £1.19 / $1.49
Riven for £1.19 / $1.49
Atlantis The Lost Tales for 99p / $1.19
The Ball for £1.19 / $1.49
Dream for £2.79 / $3.39
GOG's First-Person Adventure Game Sale
Secondly, there's a more general 'adventure games' sale going on too, which covers all the other adventure-laden bases from point-and-click classics to more recent Telltale releases. Here are some of the highlights.
Broken Sword Director's Cut for £1.19 / $1.49 / €1.49
Gemini Rue for £1.69 / $1.99 / €1.89
The Wolf Among Us for £4.79 / $5.89 / €5.59
Day of the Tentacle Remastered for £3.69 / $4.53 / €4.29
Grim Fandango Remastered for £2.09 / $2.48 / €2.39
Batman - The Telltale Series for £9.49 / $11.79 / €11.19
I Have No Mouth and I Must Scream for 99p / $1.19 / €1.19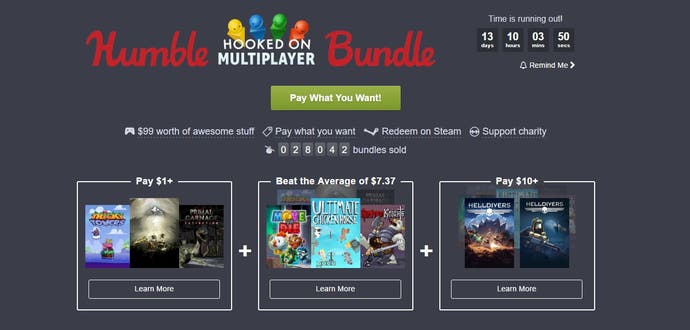 Time for another Humble Bundle! This time, the folks at Humble are celebrating some of the finest multiplayer (both competitive and cooperative) games around. Better still, if you opt to pay more than the average you'll get a copy of wonderful indie game Ultimate Chicken Horse which is bound to give you hours of fun and end your friendships with a bang. Pay $10 (£8ish) or more and you'll get a PC copy of Helldivers along with its DLC, too - which, if you haven't played, you really should.
Pay what you like
Tricky Towers
Eon Altar Episode 1
Primal Carnage: Extinction
Pay more than the average
Move or Die
Ultimate Chicken Horse
Rampage Knights
Pay $10 (around £8) or more
Helldivers
Helldivers Ranger Pack DLC
Humble 'Hooked on Multiplayer' Bundle - Pay what you want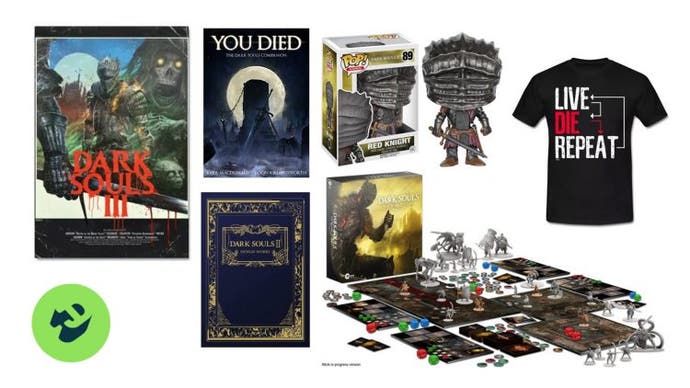 With this week's release of The Ringed City, it looks like the Dark Souls franchise has come to a close - at least for now. To celebrate (or commiserate), we put together an article of our favourite bits of Dark Souls merchandise over at Jelly Deals. If you're the type to wear your fandom quite literally on your sleeve, you can head over and check out our top picks.
UK Deals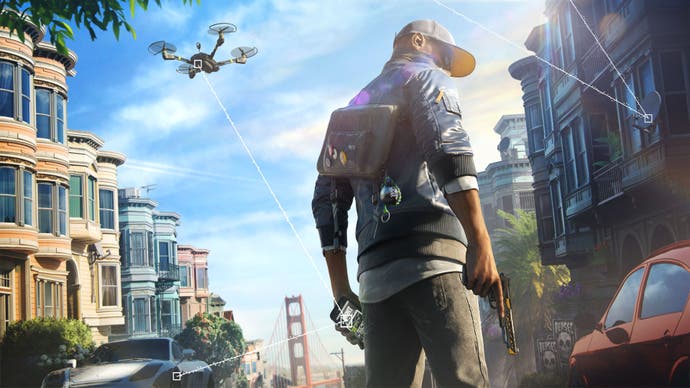 With the deluge of recent video game releases that have almost entirely been worthy of a 'must play' label, you'd be forgiven for forgetting about Ubisoft's late 2016 release, Watch Dogs 2. However you felt about the original Watch Dogs, its sequel is a different beast entirely. If you feel like giving it a go for yourself, it's down to £22 at Amazon UK at the moment.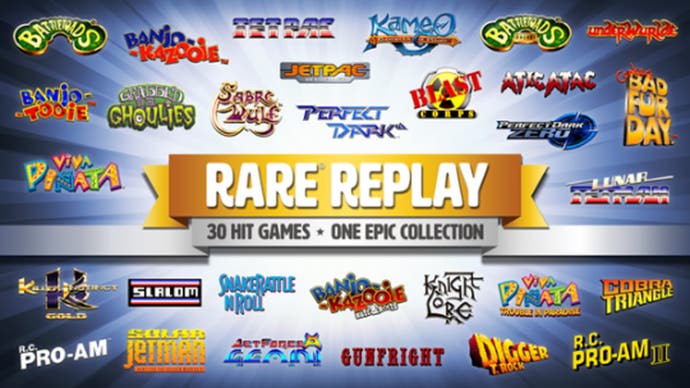 Rare Replay has a habit of falling in price every couple of months, so it's probably no surprise that it's down to £9.99 at Amazon UK currently. Still, there's no arguing with thirty games for a tenner, right?
Rare Replay on Xbox One for £9.99 from Amazon UK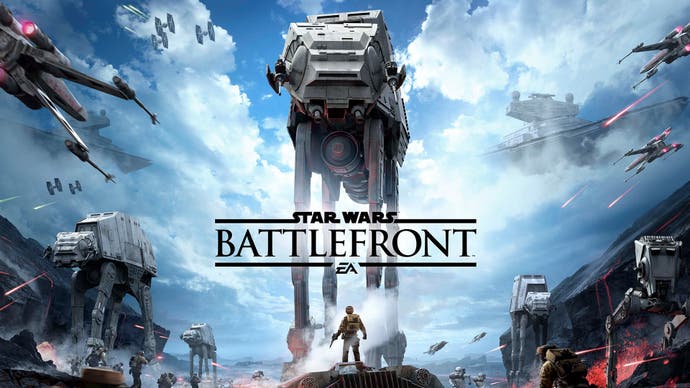 If you've been putting off playing Star Wars Battlefront, or if the imminent Blu-ray release of Rogue One has given you the Star Wars itch, you may be in luck. The PC version of the game is currently down to £12.50 at Amazon UK. Neat.
Star Wars Battlefront on PC (Origin) for £12.50 from Amazon UK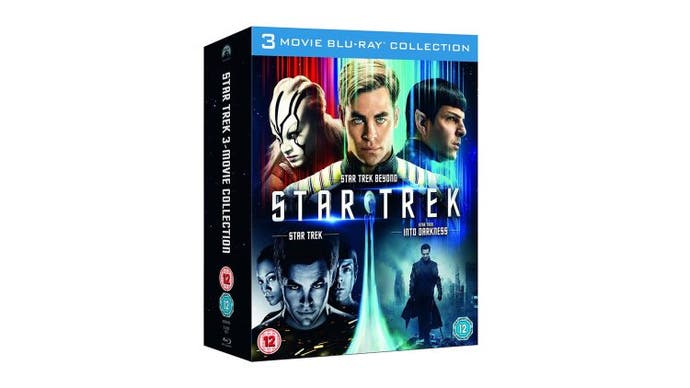 Over on the other side of the space opera battlefield, you can currently get all three of the newer Star Trek movies in one fancy Blu-ray box set for just £15 at Amazon UK. This one's nice if you class yourself as a fan of the later Trek series or just fancy staring at Chris Pine as he gets progressively more like a Ken doll with each film.
Star Trek Trilogy Blu-ray box set for £15 from Amazon UK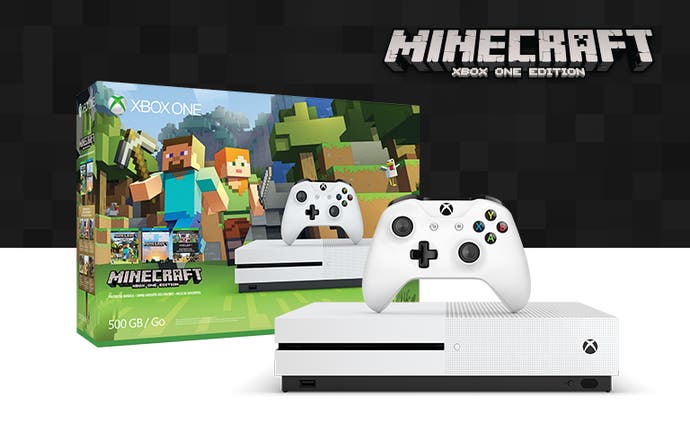 If you happen to be in the market for an Xbox One S console, you might want to head over to to Tesco Direct today, where you can grab a Minecraft bundle for just £189.99 when you enter the code TD-NHTX at checkout. That's one of the cheapest prices around for a 500GB model.
Xbox One S 500GB Minecraft bundle for £189.99 with code TD-NHTX from Tesco Direct

Even though this week gave us the leaked details and then subsequent official announcement of Destiny 2, along with a Nathan Fillion-laden trailer, that doesn't mean it's too late to hitch your wagon to the original Destiny. At the very least, the Destiny complete collection on Xbox One or PS4 may tide you over until September. It's currently down to £22.99 at Amazon UK.
US Deals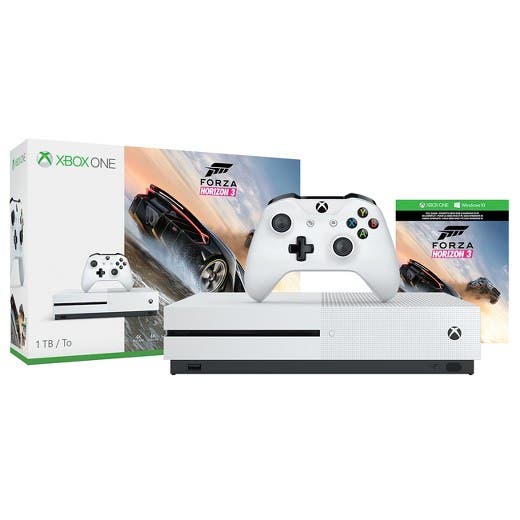 You can grab a fairly nice bargain of an Xbox One S console right now over at Amazon US, where the 1TB console, bundled up with a digital copy of Forza Horizon 3, is down to $290. The price on this one has ranged from $290 and $300 over the past few days, but it's a really good price either way.
Xbox One S 1TB with Forza Horizon 3 for $290 from Amazon US
With that, we're done for another week. Keep in mind that deals, prices and availability can change at the drop of a hat, so apologies if you miss out on something you wanted. I'll be over at Jelly Deals, scouring the world wide web for more deals. Feel free to visit, or follow us on Twitter and give us a like on Facebook. Oh, and if you're the owner of a shiny new Switch console, you may want to check out our guides to the best Nintendo Switch Micro SD cards over at JD.
Did you know that Jelly Deals has launched a newsletter? Let us bring the best deals directly to you each day. Subscribe here, if that seems like your kind of thing.