Jelly Deals roundup: Bloodborne GOTY, Madden 17, Rocket League and more
Plus, actual Contra action figures that you definitely want.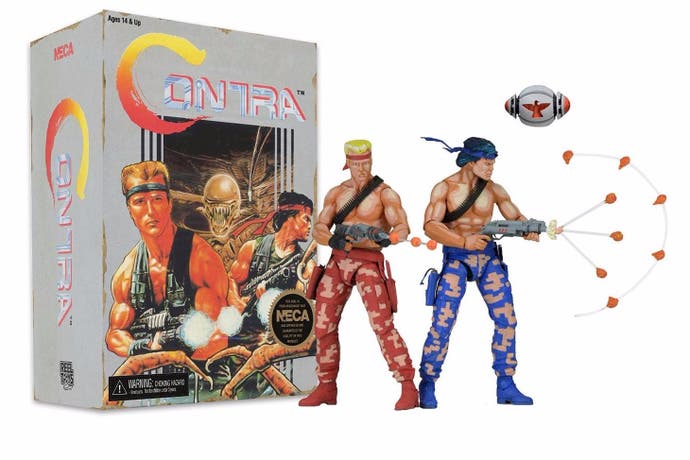 A note from the editor: Jelly Deals is a deals site launched by our parent company, Gamer Network, with a mission to find the best bargains out there. Look out for the Jelly Deals roundup of reduced-price games and kit every Saturday on Eurogamer.
---
So that was January. I spent its last weeks playing an absolute ton of Resident Evil 7 which, at times, honestly felt like the Evil Dead game we all deserve. Regardless, it's February now and we're here for another batch of gaming deals, the best of the past seven or so days. Let's get to it.
As is the norm, we've got deals that'll work in the UK, deals that'll work in the US and some deals that will work in both the UK and US, as well as presumably many other places.
UK & US Deals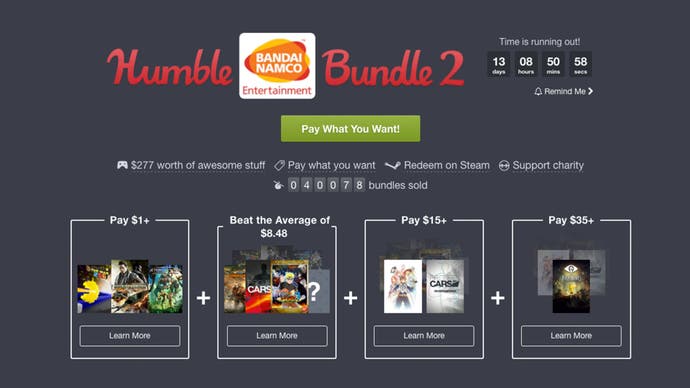 Time for yet another Humble Bundle! This time, Humble is letting everyone have a chance to celebrate Namco with a batch of its more recent franchises, as well as a pre-order for upcoming horror title Little Nightmares, if you fancy paying enough. If nothing else, it's worth throwing some money at this one for Pac-Man 256, which is a bizarrely addictive 'endless runner' style Pac-Man game from the creators of Crossy Road.
Pay what you want
Pac-Man 256
Ace Combat: Assault Horizon
Enslaved Odyssey to the West
Pay more than the average
Warhammer 40,000: Eternal Crusade
Project CARS
Naruto Shippuden: Ultimate Ninja Storm 3 Full Burst
More games unlocked next week
Pay $15 / £12.01 or more
Tales of Zestiria
Project CARS On-Demand Pack
Pay $35 / £28.02 or more
Little Nightmares (pre-order)
Pay what you want for the Humble 'Bandai Namco Entertainment' Bundle 2 from Humble Bundle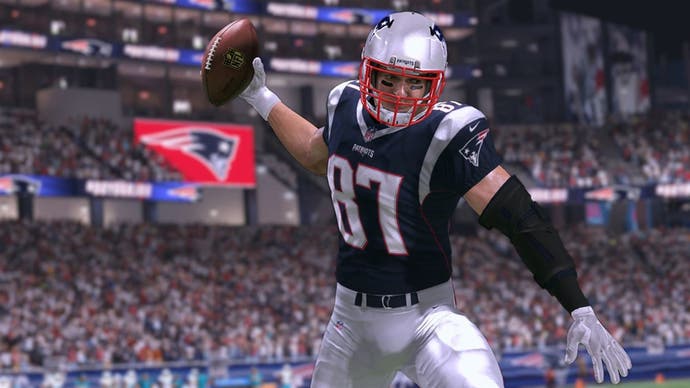 Well, would you look at that. Just in time for Super Bowl weekend, you can grab a copy of Madden 17 Super Bowl Edition at an extra discount. The game is currently available to download on Xbox One for £18.15 / $19.80. Over on the PS4, the US store is selling the Super Bowl Edition for just under $20, while the UK store has the standard edition of the game for £15.99.
Madden 17 Super Bowl Edition on Xbox One for £18.15 / $19.80 from Xbox Live
Madden 17 on PS4 for £15.99 / $20 from PlayStation Store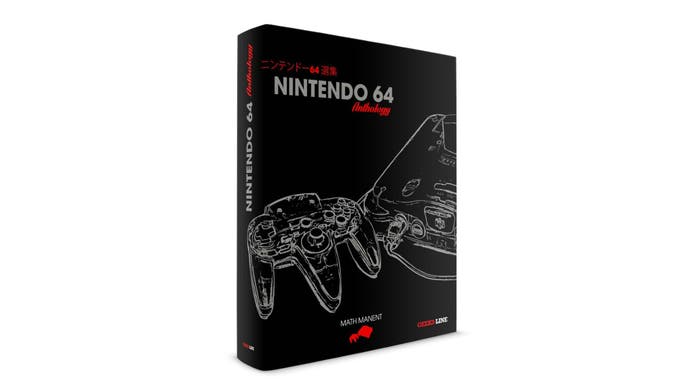 Here's one for the collectors. If you're anything like me, you may just have a weakness for big, anthology coffee table books about video game systems or history. January saw the release of another such book: the Nintendo 64 Anthology Classic Edition hardcover, which is available to order for just about £30 / $34 at the moment. It's a big, hardback tome with 350 pages of artwork, interviews and backstory about one of Nintendo's most famous consoles.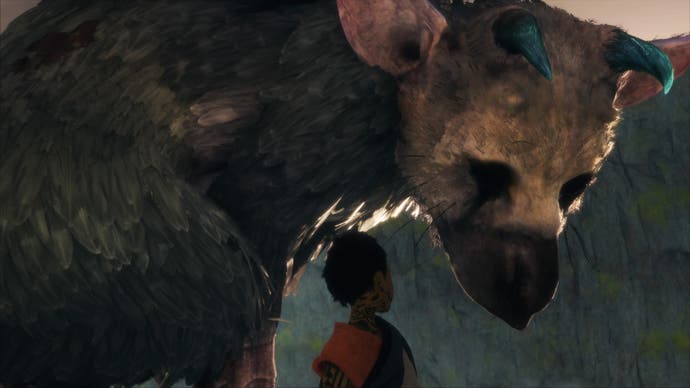 As reported earlier in the week, The Last Guardian has seen a new round of discounts, so if you have yet to grab a copy and are curious enough, you can pick it up for as little as £22.85 in the UK or $31.99 in the US.
UK Deals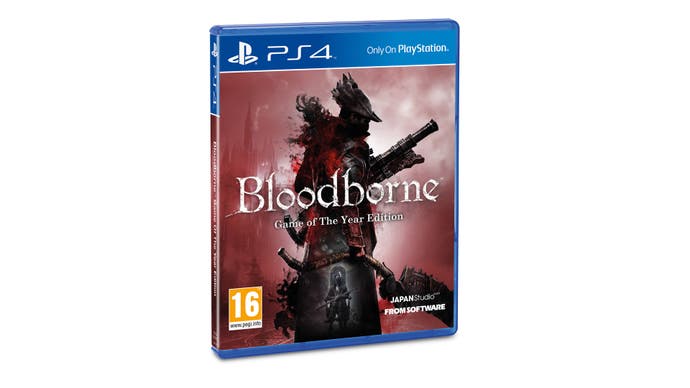 One of the best PS4 exclusives to date is also available for a nicely discounted price at the moment. Bloodborne's Game of the Year Edition is currently available on disc for £23.99 if you head over to 365Games today.
Bloodborne Game of the Year Edition for £23.99 from 365Games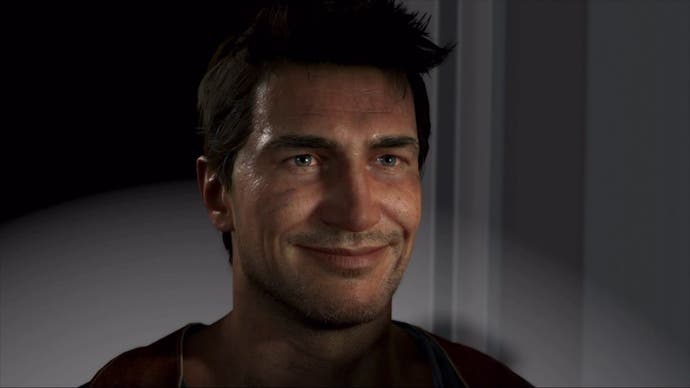 Of course, one of the other PS4 exclusives that fall under the 'must own' category for owners of the console is the Nathan Drake's swan song, Uncharted 4: A Thief's End. You may have missed out when this one dropped to £20.95 yesterday, but it's still available at Base for just under a pound more.
Uncharted 4: A Thief's End for £21.85 from Base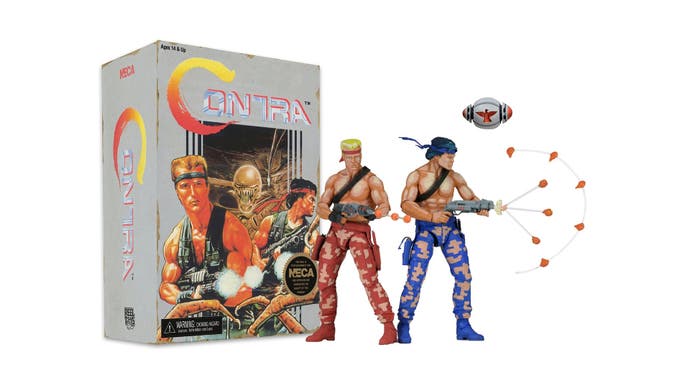 As a human in modern society, there are certain things you need. Is this set of action figures modelled after Lance and Bill from classic NES title Contra one of these things? No, most likely not. As a video game collector, though, is it something you really, really want? Yeah, probably. This set is available for just shy of £35 right now at Amazon UK.
Contra 7-inch Bill and Lance 'Video Game Appearance' Action Figures for £34.93 from Amazon UK
US Deals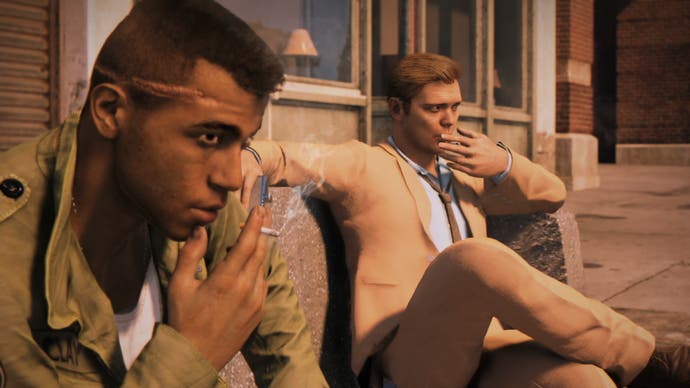 Mafia 3 arrived in October last year to a fairly mixed critical response and a whole lot of glitch gifs. A few months and a set of patches later, however, and the game functions well and maintains a giant 1960s open world to explore and dominate. If that sounds like your thing and you happen to be a PC player as well as a Prime member, you can grab a boxed copy today for $20.81.
Mafia 3 on PC (boxed) for $20.81 from Amazon US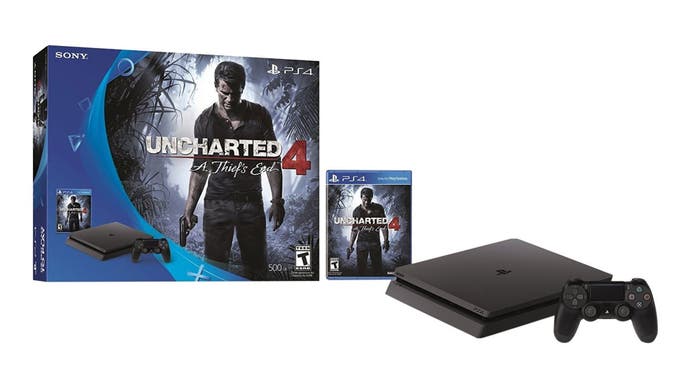 Need a PS4? You're probably going to want to get Uncharted 4 at some point, given that it's arguably one of the best titles to grace the system and also happens to be a big Sony exclusive. Right now, at eBay, you can pick up a 500GB Slim PS4 console along with a copy of Uncharted 4 and an extra DualShock 4 controller, all for the reduced price of $249.99. That's for a limited time and while stock lasts, though, to keep that in mind.
PS4 500GB Slim console with Uncharted 4 and extra DualShock 4 for $249.99 from eBay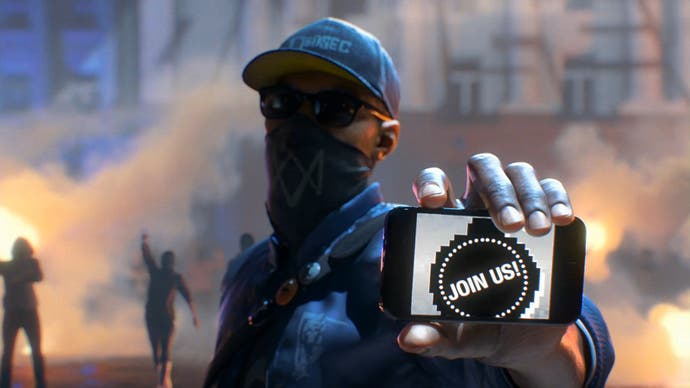 Watch Dogs 2 has a free trial out on consoles now that will let you play a few hours of the game before needing to make a purchase. If you have any doubts about whether Watch Dogs 2 is for you then you should get that demo downloaded while you can and give it a try. Personally, I was pleasantly surprised by this game, and its current price point of $29.99 on Xbox One and PS4 over at Best Buy is a decent offer. Even better if you're a GCU member, since you'll only pay $24.
With that, we're done for another week. Keep in mind that deals, prices and availability can change at the drop of a hat, so apologies if you miss out on something you wanted. I'll be over at Jelly Deals, scouring the world wide web for more deals. Feel free to visit, or follow us on Twitter and give us a like on Facebook.