Jelly Deals: Pokemon Ultra Sun and Moon Fan Editions down to £32
Pre-launch discount at SimplyGames.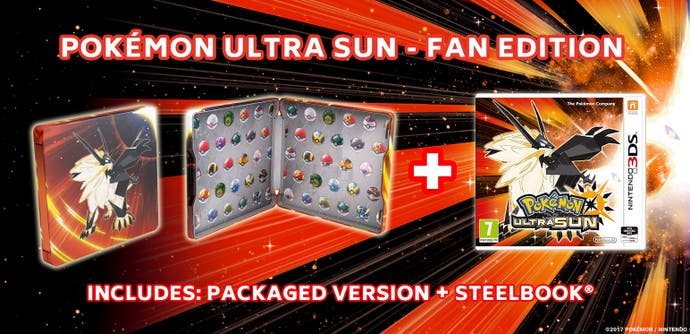 A note from the editor: Jelly Deals is a deals site launched by our parent company, Gamer Network, with a mission to find the best bargains out there. Look out for the Jelly Deals roundup of reduced-price games and kit every Saturday on Eurogamer.
---
If you're planning on picking up a copy of Pokémon Ultra Sun or Pokémon Ultra Moon this week, you may want to check out SimplyGames' current offer on the 'Fan Edition' versions of both games.
Head to the main site and you can pre-order the big-box editions of both titles for £31.99, which is the cheapest price these editions have ever been available for.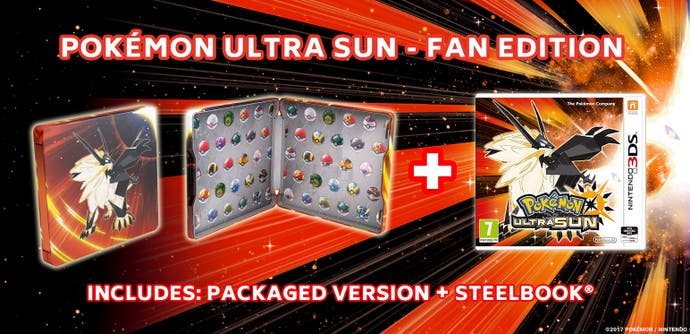 The 'Fan Editions' feature a bonus steelbook to go along with your regular boxed copy of the game, and are a launch exclusive - meaning this is one of those 'once they're gone, they're gone' deals.
Indeed, both of these editions are currently sold out at Amazon UK, so if you'd like to claim a copy (for cheaper than the standard edition of the game), you should probably get in there quickly.
If you're on the lookout for the very best in Nintendo Black Friday deals, by the way, we've got guides pages up already for that, along with guides to the best Xbox Black Friday deals, PS4 Black Friday deals and more.