It's game over for Nintendo Switch hacker Gary Bowser
Bowser's Fury.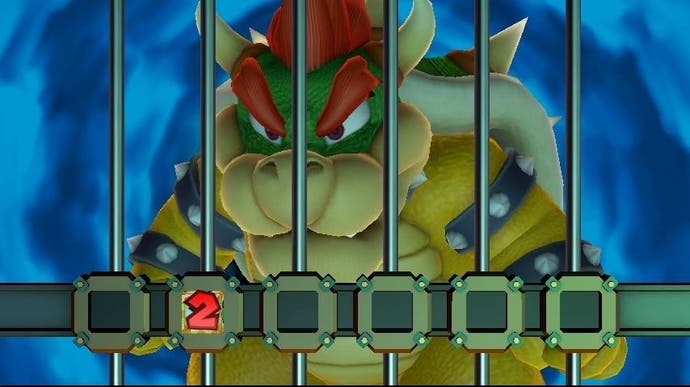 Two members of video game piracy group Team Xecuter are now in custody facing charges in a US court.
Max Louarn, a 48-year old French national from Avignon, Yuanning Chen, 35, from Shenzhen, China, and Gary Bowser, a 51-year old Canadian from the Dominican Republic, were charged in a federal indictment unsealed on Friday.
The indictment alleges the defendants were leaders in an enterprise that developed and sold illegal devices that hacked video game consoles so they could play pirate games. Consoles hacked by the group include the Nintendo Switch and the Nintendo 3DS.
Yes, that's right. Bowser was arrested for hacking Nintendo Switch - a coincidence noticed by former Nintendo of America boss Reggie Fils-Aime (who was replaced by Gary Bowser's namesake Doug Bowser).
"Imagine if something you invented was stolen from you and then marketed and sold to customers around the world," said FBI Special Agent Raymond Duda.
"That is exactly what Team Xecutor was doing. This is a perfect example of why the FBI has made the prevention of the theft of intellectual property a priority. These arrests should send a message to would-be pirates that the FBI does not consider these crimes to be a game."
Team Xecuter is perhaps best-known for selling Nintendo Switch modchips, but it's been operating for years, selling mod chips for consoles as far back as the original Xbox.
There are over a dozen members of Team Xecuter around the world, including developers, website designers, suppliers who manufacture the devices and resellers. Team Xecuter used a variety of product names for its devices, such as the Gateway 3DS, the Stargate, the TrueBlue Mini, the Classic2Magic, and the SX line of devices that included the SX OS, the SX Pro, the SX Lite, and the SX Core.
You may recognise the Gateway name. Back in 2014, Eurogamer reported Gateway had been accused of allowing users' 3DS consoles to become irretrievably bricked by a secret "kill switch" it introduced in a recent update. Gateway had previously bemoaned the launch of copycat devices that used modified versions of its earlier code, but repackaged and sold as separate products.
In a June 2020 interview with TorrentFreak, Team Xecuter refuted the piracy stigma while accusing Nintendo of censorship, monopolistic control, and legal scare tactics. The Department of Justice noted Team Xecuter at times "cloaked its illegal activity with a purported desire to support gaming enthusiasts who wanted to design their own video games for noncommercial use", but it insisted the overwhelming demand and use for its devices was to play pirated video games.
Apparently, Team Xecuter "was so brazen" it even required customers to buy a licence to unlock the full features of its custom firmware, the SX OS, in order to enable the ability to play pirated video games.
Louarne and Bowser were arrested abroad in connection with the charges, and the US will seek Louarne's extradition to stand trial. Bowser was arrested and deported from the Dominican Republic and appeared in a federal court in New Jersey on Friday, 2nd October.
Each defendant is charged with 11 felony counts, including conspiracy to commit wire fraud, wire fraud, conspiracy to circumvent technological measures and to traffic in circumvention devices, trafficking in circumvention devices, and conspiracy to commit money laundering. Conspiracy to commit wire fraud, wire fraud, and conspiracy to commit money laundering are each punishable by up to 20 years in prison. Conspiracy and trafficking in circumvention devices are each punishable by up to five years in prison.
The news of the arrests of two members of Team Xecuter comes as Nintendo won $2m (£1.5m) in a legal battle against Uberchips, a website that sold tools that let people play pirate video games on Nintendo Switch.
The tools it sold were made by Team Xecuter, which, according to the BBC, Nintendo tried and failed to sue. So, Nintendo targeted stores that sold Team Xecuter's tools instead.
The settlement forces Uberchips to destroy all its stock and hand over its domain name to Nintendo. The BBC also reports Nintendo has filed another lawsuit against eight other operators allegedly selling Team Xecuter products.