It looks like retro platformer The Messenger is finally coming to Xbox One next week
According to new Microsoft Store listing.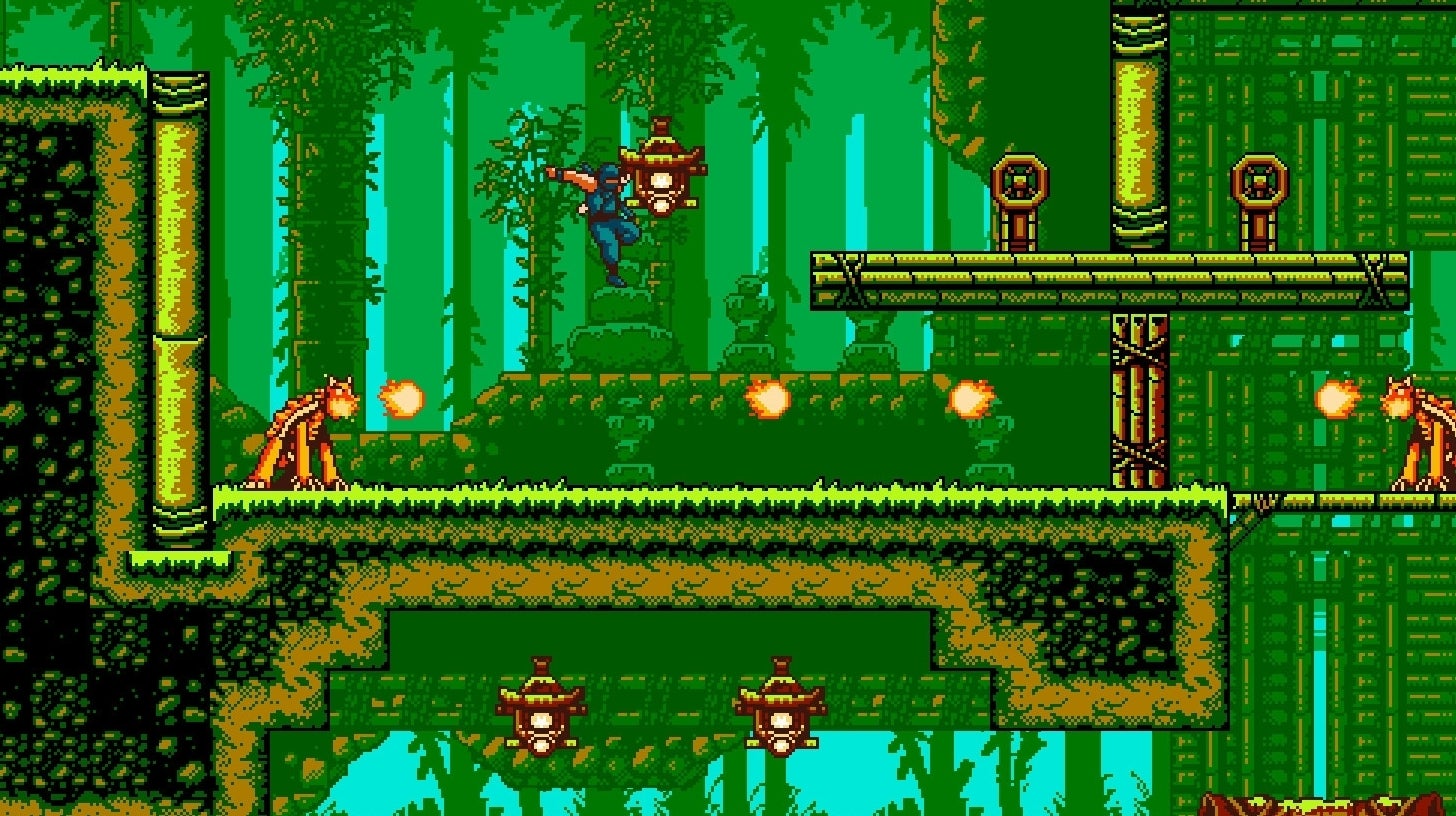 Developer Sabotage's wonderful Ninja-Gaiden-inspired retro platformer (with a twist!), The Messenger, is finally set to make its long-awaited debut on Xbox One next Thursday, 25th June, according to a new listing on the Microsoft Store.
Xbox One owners have had to be patient for this one, given that it originally released for PC and Switch all the way back in 2018 (and PS4 the following year), but it's definitely worth the wait.
The Messenger takes its cue from Tecmo's classic NES Ninja Gaiden games (complete with 8-bit visuals and some extremely catchy music), and serves up a tightly-designed series of linear platform challenges married to a wonderfully fluid, satisfying move set. It's very funny too!
If that was everything The Messenger had to offer, it would still be a treat, but developer Sabotage takes things a considerable step further as the game's second half unfolds - and if you want to experience the twist unspoiled (the trailer gives it away though so you might not be all that fussed), then just skip the next paragraph.
Around The Messenger's midpoint your agile avatar gains the ability to jump back and forth through time; the initial 8-bit stuff then becomes the "present", while the "future" reworks those early stages into one long interconnected map - now with 16-bit visuals and sounds - recasting the experience as a Metroidvania. It's neat!
The new Xbox One version will presumably include all the extra trimmings added to the game since its initial release, including an endless New Game Plus mode, complete with ever-tougher enemies and bosses, plus last year's free vacation-themed Picnic Panic DLC.
There's no price listed on Microsoft's store, but based on other platforms, The Messenger will likely cost around £16 once it lands on Xbox One.