inFamous gets standalone DLC this August
First Light stars female Conduit Fetch.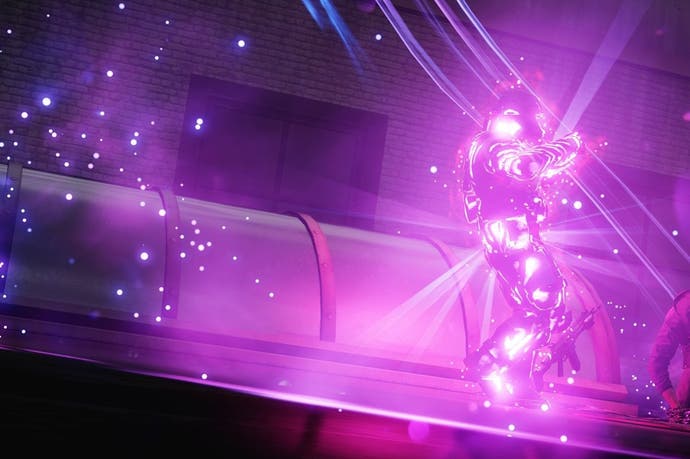 Sucker Punch has just announced standalone DLC for InFamous: Second Son. Judging by the teaser shown during Sony's E3 press conference, InFamous: First Light stars female Conduit Fetch, who has already cropped up in Second Son's main campaign with some nifty Neon powers. A short trailer shows her brooding away in some kind of snow-bound prison and then causing all manner of trouble.
Players will not require Second Son in order to play First Light, but if they do have the main game they'll be able to unlock exclusive content. Sucker Punch has form when it comes to standalone expansions, incidentally. InFamous 2 was followed by Festival of Blood - a Halloween campaign that was arguably a little more entertaining than the main event.
InFamous: First Light will be out in August for PS4.