Indie sci-fi horror Caffeine confirmed for Xbox One
That should perk it up.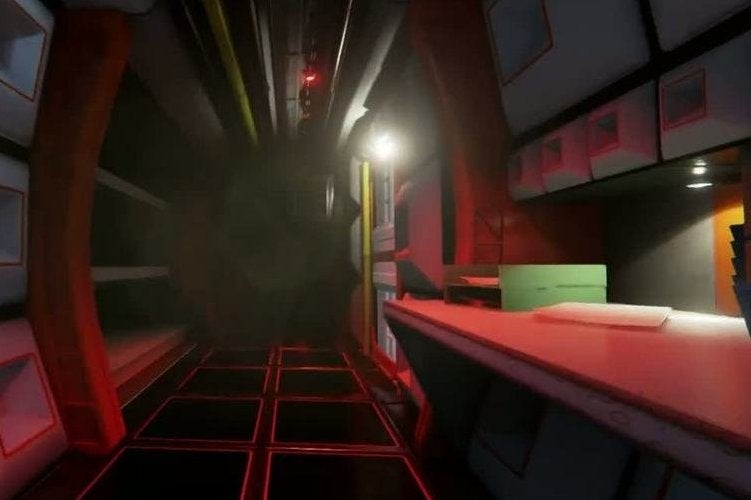 Creepy indie Caffeine will launch for Xbox One as well as PC and PlayStation 4 as part of Microsoft's ID@Xbox program, developer Dylan Browne has confirmed.
The space-based survival horror was revealed last year via a stylish Unreal Engine 4 teaser.
Players take the role of a young boy left alone on an abandoned mining station. You must investigate what has happened to the crew - before what lurks in the shadows finds you.
The latest trailer, below, comes from the game's new GDC 2015 build, and again shows off some of Caffeine's eerie retro-futuristic surroundings.
But it's difficult to see what has changed from last year - we've still only seen a brief glimpse of the game so far.