Ico book out this month
Inspired by PS2 classic.
A book inspired by PlayStation 2 game Ico launches this month.
It's called Ico: The Castle in the Mist, costs just under a tenner and goes on sale on 16th August from Viz Media.
"A boy with horns, marked for death," reads the synopsis. "A girl who sleeps in a cage of iron. The Castle in the Mist has called for its sacrifice: a horned child, born once a generation. When, on a single night in his thirteenth year, Ico's horns grow long and curved, he knows his time has come. But why does the Castle in the Mist demand this offering, and what will Ico do with the girl imprisoned within the Castle's walls?"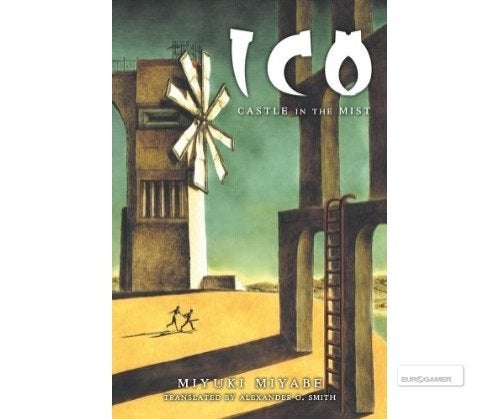 Castle in the Mist is by Japanese author Miyuki Miyabe, who penned 1999 crime novel All She Was Worth.
Ico the game is considered one of the greatest of all time. The 2001 PS2 classic is being remade in high definition for release as part of the Ico & Shadow of the Colossus HD Collection, due out on PS3 later this year.