iBuyPower's Steam Machine priced at $499
Some specs revealed, includes Steam Controller.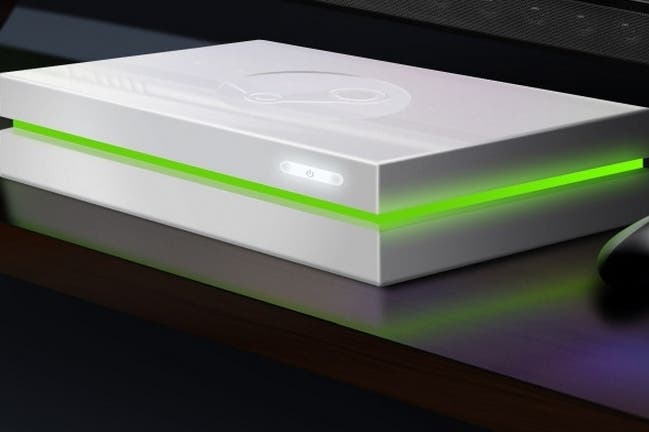 The recently revealed Steam Machine from PC and laptop developer iBuyPower has been priced at $499 (about £308), according to a report by The Verge.
Besides looking nifty, iBuyPower's Steam Machine will contain a multicore AMD CPU, AMD Radeon R9 270 graphics card, a 500 GB hard drive, and one of Valve's upcoming dual-touchpad based Steam Controllers. Other features include Bluetooth and wi-fi built in and the light bar will be customisable, hence it being different colours in the pictures yesterday.
iBuyPower's Steam Machine will launch next year with SteamOS built into it, but not Windows, meaning it will only run Linux games - something Valve is banking on becoming more widespread as Steam Machines enter the marketplace.